Tennis court resurfacing & repair in Akron & Canton Ohio.  SportMaster Sport Surfaces are produced in Northern Ohio and installed by experienced sport surfacing contractors.  Contact us for free estimates by qualified tennis court contractors.
Our trained contractors can build sports courts and paint or resurface the following:
Tennis courts
Backyard or Outdoor Basketball Courts
Futsal Courts
Athletic & Recreational Areas
Playgrounds
Walking or running track surfaces
Tennis Court Crack Repair | Akron Canton Ohio
One of the biggest problems encountered with court surfaces is cracks.  No matter how well your tennis or sports court it built, you will eventually have problems with surface cracking.  Our contractors can provide you with multiple options of tennis court crack repair.   There are ready-to-use acrylic crack fillers and sealants for most cracking issues.  If you have larger structural cracks, there are some patented crack repair membrane systems available.  These systems provide longer-term crack repair solutions for your tennis, basketball, or pickleball court surfaces.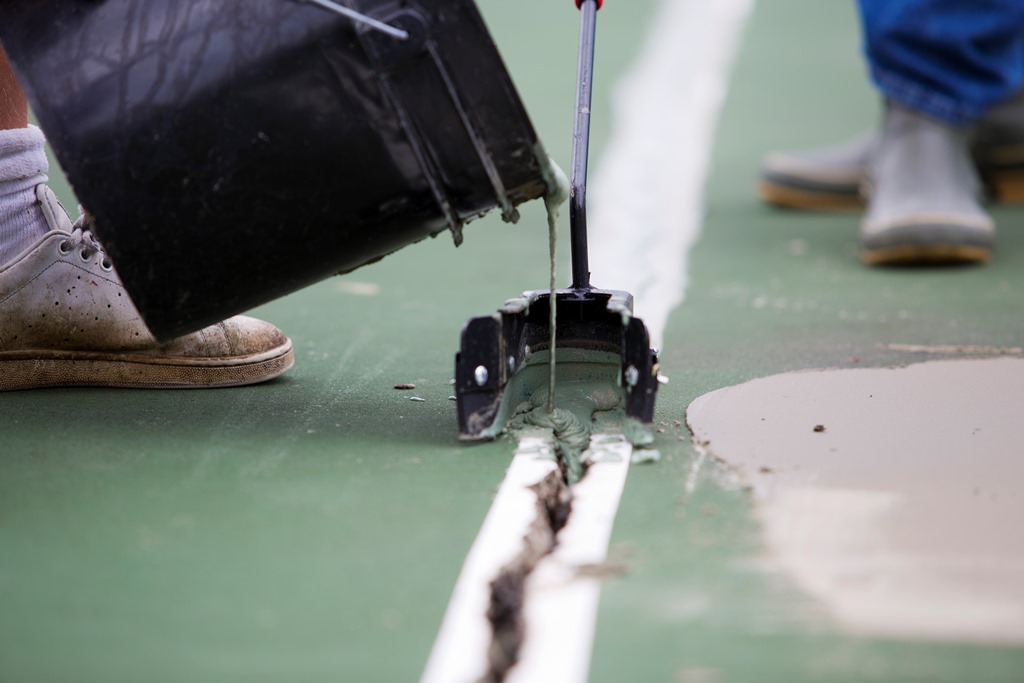 How much does it cost to resurface a tennis court in Akron Canton Ohio?
How much does it cost to resurfacing a tennis court in Akron Canton Ohio?  The average cost to resurface a tennis court is $5,500 to $7,000.  This pricing is based on a court that requires minimal repairs and cleaning.  If a court needs extensive cleaning or repairs, the cost may go up a bit.  There are other optional add-ons and upgrades that can also increase the cost.  Here are a few other items that may raise the cost:
Court lighting
Accessories & goals
Upgraded court colors
Shade structures, benches, and windscreen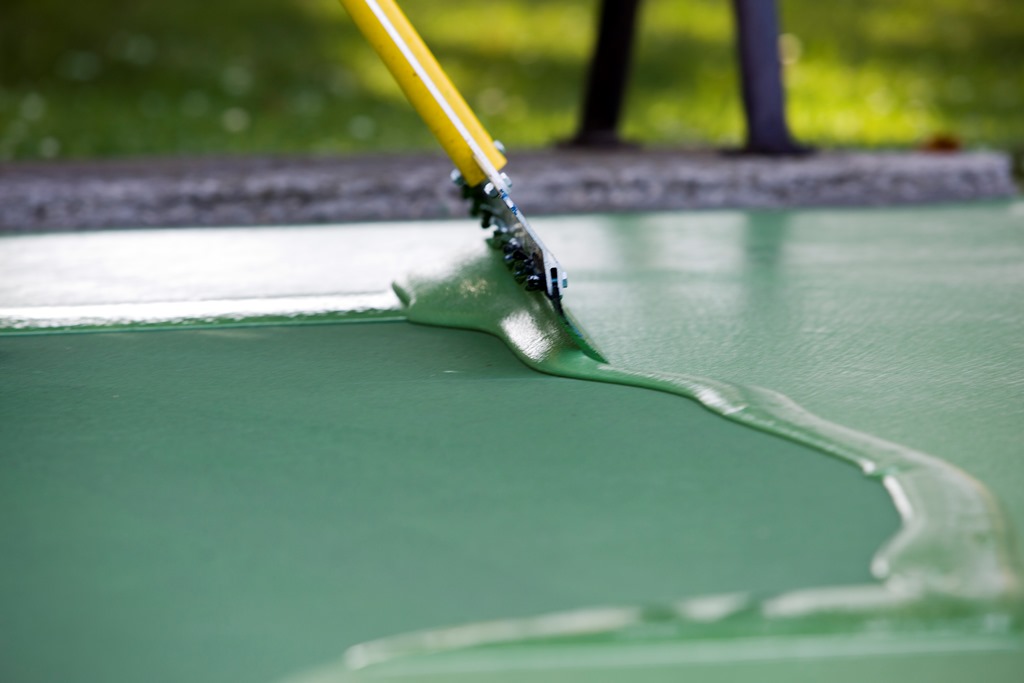 Backyard Sports Courts | Akron Canton Ohio
if you are in the market for a backyard sports court in Akron Canton Ohio, give us a call or fill out our form.  As a manufacturer of sport repair products and surfaces, we can provide a custom scope or specification and contractor referrals.  This way you get an "apples to apples" quote on the best procedures for your sports surfaces.  Whether you need to have a court built or resurfaced, we can help.  Contact us today for your athletic surfacing needs.