SportMaster has 5 stocking locations in the state of Tennessee.  Our local representatives can provide qualified tennis court contractor referrals to court owners and facility managers.  SportMaster tennis court coatings are ideal for tennis court resurfacing and repair in Tennessee.  The 100% acrylic formula provides protection to the asphalt or concrete substrate while creating a beautiful and safe playing surface for recreational and professional athletes.
Premium Tennis Court Surfaces in Tennessee
Tennis players in Tennessee choose SportMaster for many reasons. SportMaster is the only acrylic tennis court surface produced in the United States to meet all 5 ITF (International Tennis Federation) classified paces.  Tennis court owners and facility managers can choose their preferred speed of play, including: slow, medium-slow, medium, medium-fast, or fast.
Athletic & Recreational Surfaces | Tennessee
Our wide array of athletic & recreational surfaces spans a much larger genre than just tennis.  Here are just a few more popular sport surfaces that we offer throughout Tennessee:
Roller sports – roller hockey & derby, skateboard surfaces and more
Futsal court pitch surfacing
Playground & Game Surfaces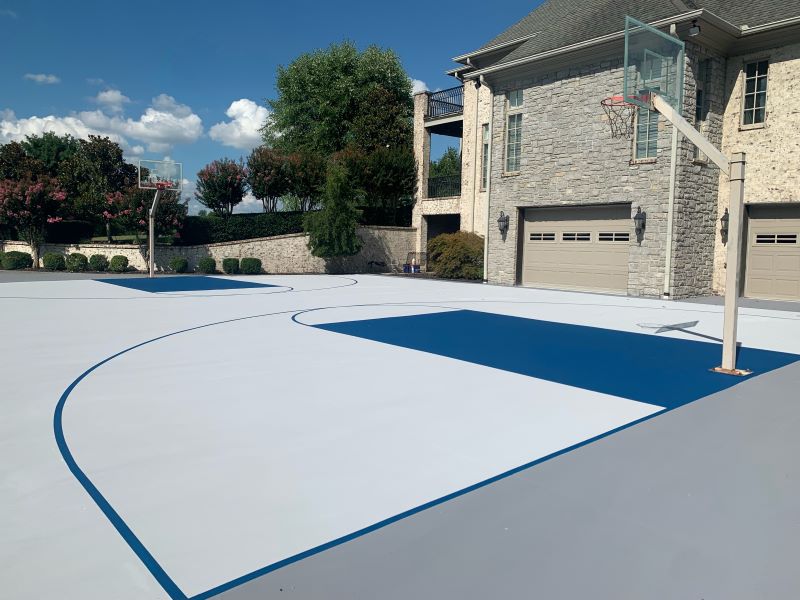 Tennis Court Colors in Tennessee
Not sure what color you want on your tennis court?  Check out the SportMaster tennis court designer.  You can play around with all 16 standard color combinations and see how they look on a virtual tennis court.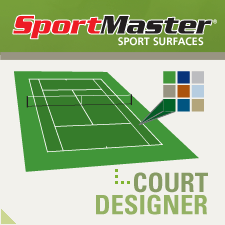 Tennis Court Crack Filling and Repair in TN
Cracking in tennis court surfaces is a common issue.  SportMaster produces multiple ready-to-use, acrylic crack fillers and sealants for asphalt and concrete tennis courts.  These products can be applied by tennis court contractors or by the do-it-yourself (DIY) court owner.  Not only are SportMaster crack fillers ready to apply, but they are also factory colored in red, green, blue, or neutral in case you want to tint it for custom matching.
For more information on SportMaster products or to received free quotes on tennis court resurfacing, repair, or construction, fill out the contact form on this page.  If you need immediate assistance, feel free to reach us at any of the Tennessee locations.
SealMaster of Chattanooga Tennessee
2004 South Orchard Knob Ave.
Chattanooga, TN 37404
Local Phone (423) 702-5514
SealMaster of Kingsport Tennessee
2204 Sullivan Garden Parkway
Kingsport, TN 37600
Local Phone (423) 245-3521
SealMaster of Knoxville Tennessee
305 Ogle St.
Knoxville, TN 37920
Local Phone (865) 521-8901
SealMaster of Memphis Tennessee
4251 Pidgeon Roost Rd.
Memphis, TN 38118
Local Phone (901) 590-0158
SealMaster of Nashville Tennessee
300 Oldham Street
Nashville, TN  37213
Local Phone (615) 255-5505
Toll Free (866) 302-5505
www.sealmasternashville.com
SealMaster of Mt. Pleasant
6801 Industrial Park Road
Mt. Pleasant, TN 38474
Local Phone (931) 774-0444
SealMaster of Murfreesboro
1410 W. College St.
Murfreesboro, TN 37129
Local Phone (615) 203-3447