SportMaster is the main source for tennis court resurfacing & repair in Hawaii.  Our acrylic tennis court surfaces are locally stocked in Hawaii and we can provide referrals to qualified tennis court resurfacing and construction companies that work throughout the Hawaiian Islands.  Click on the "Contact Us" button and we will get back with you quickly to provide a recommended scope of repair on your facility and experienced tennis court contractors that can provide you with free quotes.
SportMaster Tennis Court Surfaces in Hawaii
SportMaster tennis court surfaces have been used extensively throughout the Hawaiian Islands on public (park and school) courts, as well as high-end private and tournament facilities.  The Royal Lahaina Challenger is an on-going USTA pro-tour tennis tournament site in Maui.  SportMaster was chosen as the official surface of the Tournament and the courts currently feature the Light Green and Blue color combination.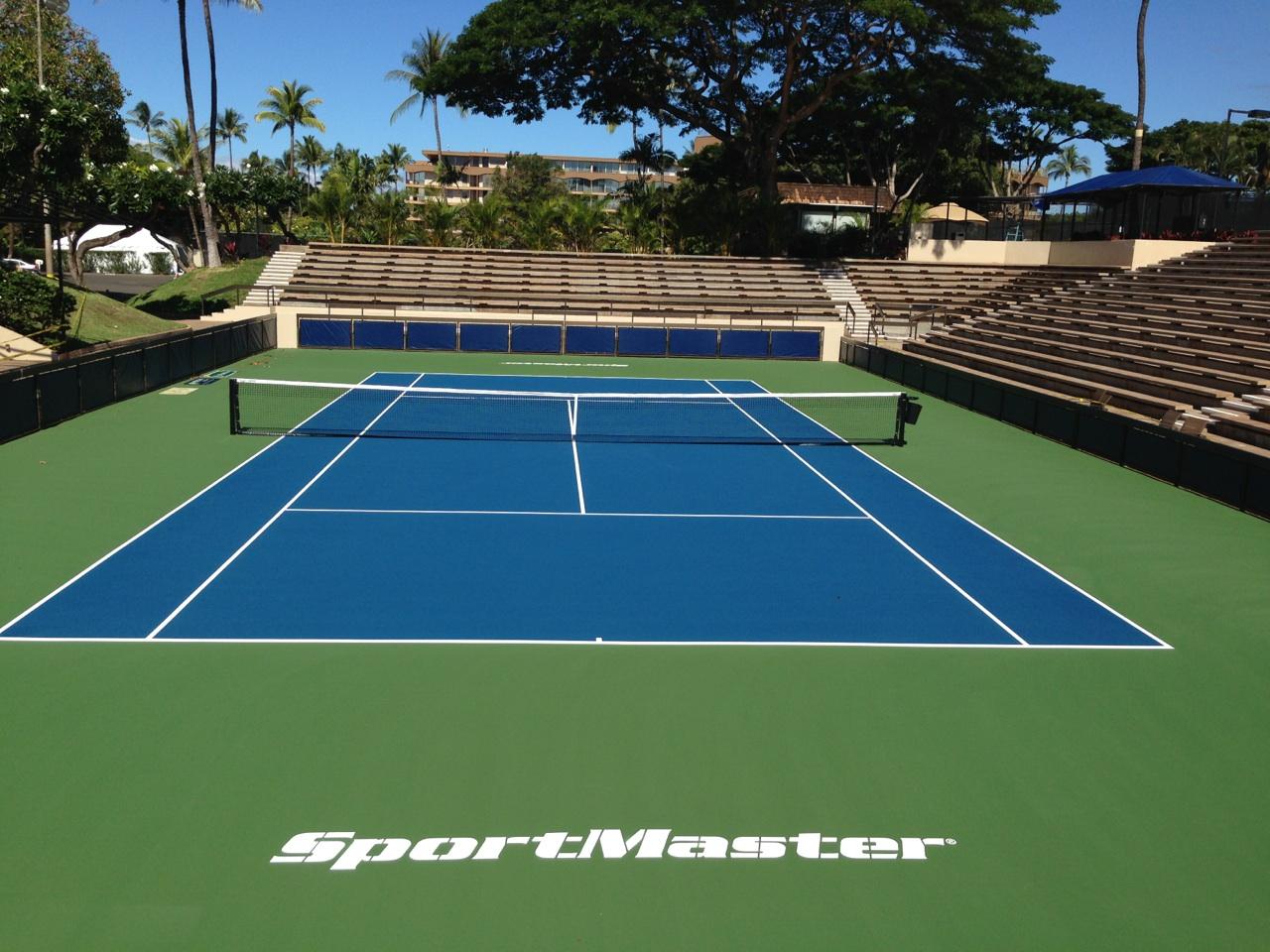 How Much Does It Cost To Resurface A Tennis Court In Hawaii?
There are quite a few more variables in the Hawaiian Islands when it comes to resurfacing price ranges.  Not only is court condition a factor, but location of the court is a much larger issue.  If the court is on the islands of Oahu or Maui, the cost to resurface a tennis court could range from $10,000 to $12,000.  This range is based on a tennis court in average condition.  If the court requires lots of cleaning, previous coating removal or crack repair, the price can go up from there.  If you would like to get an actual estimate or quote on resurfacing your tennis court, just fill out the contact form on this page and we will put you in touch with a professional tennis court contractor that can take a look at your court and give an actual cost to repair, resurface, or build a new tennis court anywhere in Hawaii.