Is your tennis court surface faded and worn out?  Do you have puddles of standing water and cracks on your tennis court?  Is it increasingly difficult to get to the ball from the fast and low bounce? Sounds like it is time to resurface your tennis court!
SportMaster can help you find Oklahoma tennis court resurfacing, repair, and construction professionals.  When it comes to taking care of your tennis court, don't trust a painter or handyman.  Tennis court resurfacing requires a vast knowledge of proper techniques for filling and repairing cracks, leveling low areas to minimize puddles and standing water, and applying textured sport coatings with accuracy. Fill out the contact form and we will provide you with qualified tennis court contractors in Oklahoma that can provide the following:
Tennis Court Construction /(Building a backyard tennis court or professional facility)
Tennis Court Repair (tennis court crack filling, patching, and puddle/birdbath leveling)
Tennis Court Resurfacing
Painting Lines on your Tennis Court (Standard tennis court lines and also blended lines for other sports like basketball, kids tennis, etc.
Fencing, Lighting, installation of other accessories shade structures, and much more
Tennis Court Colors in Oklahoma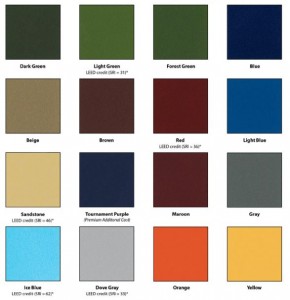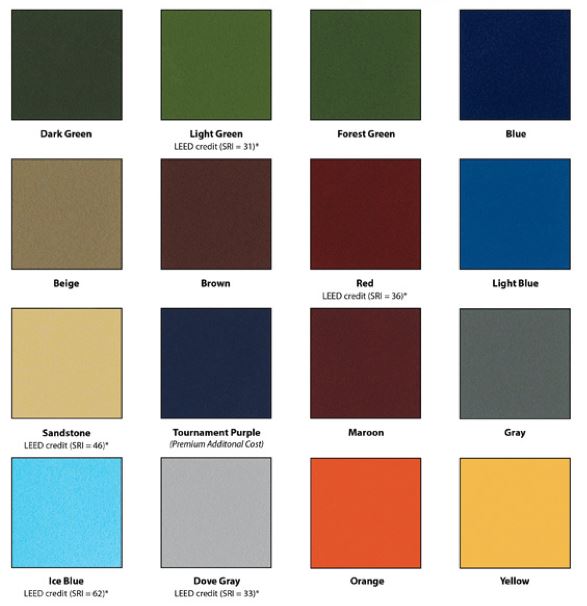 SportMaster tennis court surfaces are available 16 standard tennis court colors.  Whether you are looking for traditional colors like red and green, or popular tournament colors like green and blue, the choice is yours.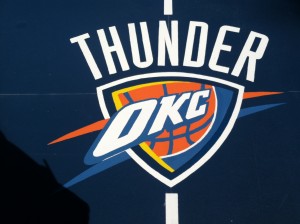 Our Oklahoma-based tennis court contractors can also provide custom logos, so you can have your favorite school or professional sports logo on your tennis or basketball court.
Cushioned Tennis Court Surfaces  in Oklahoma
Are you looking for a softer playing surface, but don't want the high maintenance and watering burden of clay?  The SportMaster ProCushion system may be the best choice for you.  The ProCushion system consists of multiple layers of acrylic coatings that contain rubber granules.  The standard design includes 5 total coats of Cushion-containing layers, but there are also economy and premium versions to meet nearly any budget.
SealMaster of Oklahoma (Distributor of SportMaster Sport Surfaces)
1000 SW 5th St.
Oklahoma City, OK 73109
Local Phone (405) 231-2131

www.sealmasteroklahomacity.com
[show-contactus.com-form formkey="YTlmNTE1YzQ0Yg,," version="tab"]