SportMaster Sport Surfaces are stocked and supported throughout the state of California at multiple SealMaster locations.  Our 100% acrylic, water-based formulations meet and exceed all of the California VOC (Volatile Organic Compounds) requirements and offer ultimate performance in the California environment.
Here are just some uses for SportMaster products in California:
Tennis court repair and resurfacing
Tennis court surfaces
Basketball court surfaces
Roller Sports Surfaces (Roller Hockey, Roller Derby, Skateboarding)
Pickleball, Netball, Futsol
Playgrounds, Athletic & Recreational Surfacing
Backyard Tennis Court Builders in California
As the coating manufacturer, SportMaster can put you in touch with experienced backyard tennis court builders and resurfacing contractors in California.  When it comes to installing and maintaining a backyard tennis court, you want to make sure that it is done by a qualified and experienced tennis court builder that understands all of the details involved in properly building your fun investment.  Don't trust a painter that paints walls or a concrete company that pours driveways.  Fill out the contact form on this page and we will provide you with tennis court contractors that follow the ASBA (American Sports Builders Association) standards and build, slope, and surface your court right!
Tennis Court Colors in California
The SportMaster ColorPlus system makes it easy to get any of the 16 standard tennis court colors quickly.  Our California-based stores carry a large stock of SportMaster products and tennis court colors from popular combinations like blue and green, to traditional red, green, beige, and more.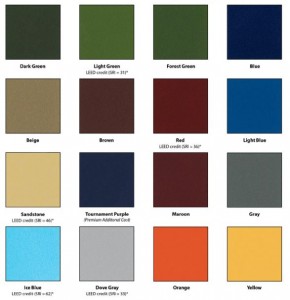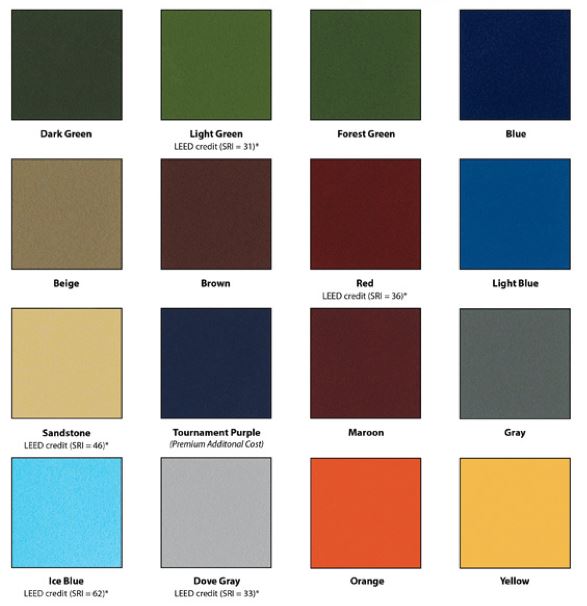 If you are in need of tennis court crack fillers, paint, surfaces, or would like to find factory-authorized tennis court contractors, contact us at any of our California locations:
SealMaster of Burbank/Sun Valley California
11305 Goss St.
Sun Valley, CA 91352
(818) 394-9876
(877) 331-7325
www.sealmastersocal.com
SealMaster of Los Angeles California
4600 Littlejohn Street
Baldwin Park, CA  91706
(626) 338-7121
(877) 331-7325
www.sealmastersocal.com
SealMaster of Oakland California
916 Reo Alley
Vallejo, CA  94590
(707) 647-2117
(888) 713-7325
www.sealmasteroakland.com
SealMaster of Orange County California
719 West Collins Avenue
Orange, CA  92867
(714) 771-7325
www.sealmastersocal.com
SealMaster of Sacramento California
(888) 713-7325
SealMaster of San Bernardino Calfornia
723 South Allen St.
San Bernardino, CA  92408
(909) 890-0435
www.sealmastersocal.com
SealMaster of San Diego California
4570 C Alvarado Canyon Rd.
San Diego, CA  92102
(619) 795-7210
www.sealmastersocal.com
SealMaster of San Marcos California
690 Rancheros Dr.
San Marcos, CA 92069
(760) 744-7320
www.sealmastersocal.com

[show-contactus.com-form formkey="YTlmNTE1YzQ0Yg,," version="tab"]