Is it time to resurface your tennis, basketball, or pickleball court?  We can help!  SportMaster is a leading producer of acrylic sport surfacing & repair systems, and have multiple locations based in Arizona.  Contact us for free estimates on tennis court resurfacing & repair in Paradise Valley Arizona.
SportMaster Sport Surfaces are vibrant and fade-resistant, which is important for the hot and sunny region of Paradise Valley.  Our surfaces will provide many years of spin-responsive play, while retaining the texture and beautiful color.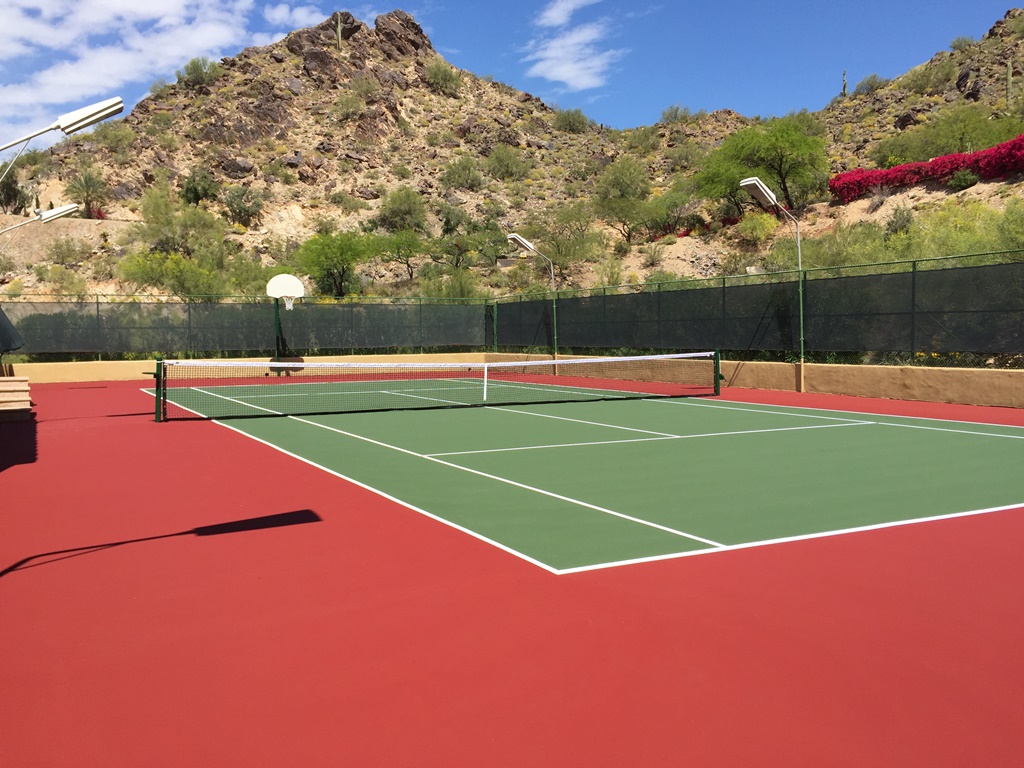 Pickleball Court Surfacing | Paradise Valley AZ
Our local crews can repair and resurface pickleball courts, or lead you down the path of building a new pickleball court.  Pickleball court surfacing in Paradise Valley usually consists of a primer coat (only on new concrete), a filler/resurfacer coat, followed by two coats of a textured color coating.
If you already have a tennis, basketball, or other game court, our sport contractors can also apply blended pickleball lines (in a different color) so that you have a multipurpose court.  Some people are also choosing to convert tennis courts into pickleball courts.  Here is a good post that explains how many pickleball courts can be painted on a tennis court.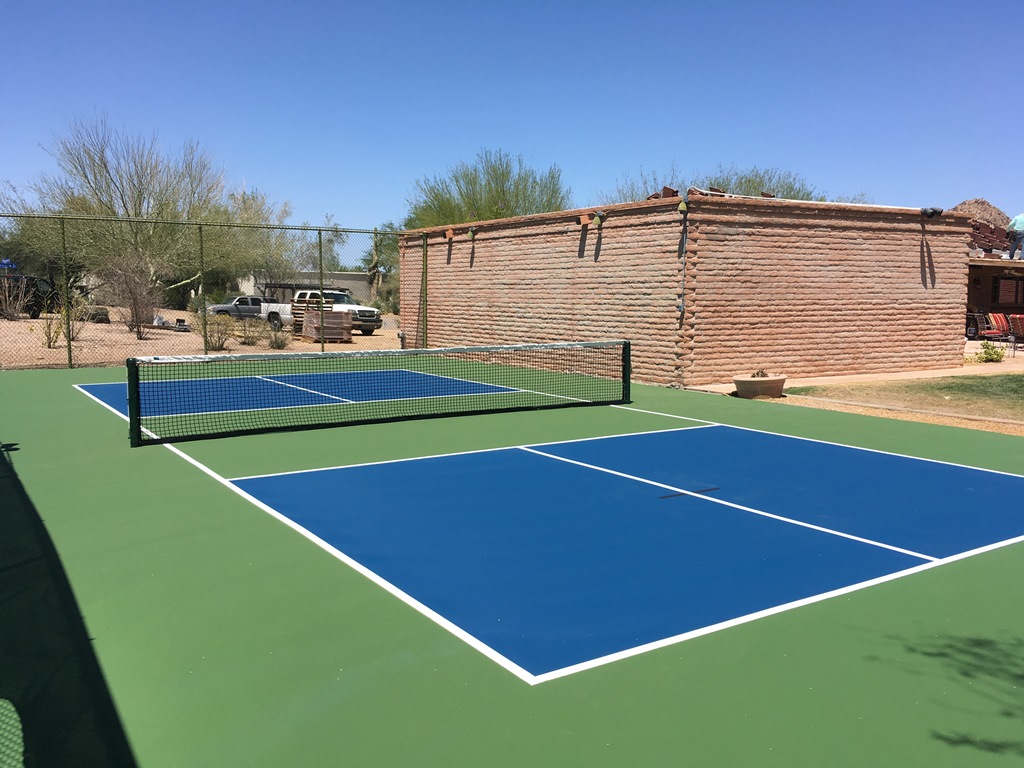 Backyard Basketball Court Contractors | Paradise Valley AZ
Basketball is still as popular as ever.  SportMaster Sport Surfaces are ideal for backyard basketball courts.  We have lots of colors to choose from, so feel free to match your favorite sports team, school & college, or create a unique design.  Check out the SportMaster basketball court designer tool, and play around with a variety of color combinations.
Contact us and we can refer you to qualified backyard basketball court contractors that work in Paradise Valley, and surrounding  areas in AZ.
Playground & Game Courts | Paradise Valley AZ
Other common athletic & recreational surfaces we produce are used on playgrounds and game courts.  By using lighter and brighter colors, we can create a fun playground and drastically cool the pavement temperature by as much as 40 degrees, in comparison with black asphalt.  Plus, we can customize the texture of the surface to make it a safe, non-slip playing surface.