Contact us to find qualified tennis court builders and resurfacing contractors in the Pacific Northwest.  SportMaster is a leading brand of premium sports surfaces and can provide experienced contractor referrals to court owners and facility managers.
Tennis Court Crack Fillers and Repair Products | Pacific Northwest
Tennis court crack fillers and repair products are available in the Pacific Northwest to court owners, maintenance crews, and professional sport surfacing contractors.  Don't want to do it yourself?  SportMaster can provide you with tennis court contractor referrals that will get the job done right and can even provide additional, professionally installed, membrane systems that can last much longer than traditional acrylic crack fillers.
Tennis Court Resurfacing | Pacific Northwest
SportMaster offers 16 standard tennis court colors and has tennis court contractors that can provide free estimates in the Pacific Northwest.  We have local contractors throughout the U.S. that are affordable and experienced in resurfacing tennis and basketball courts and know how to properly prepare the court surface to ensure great adhesion and a long lasting surface.
Here is a tennis court color chart that shows all of the available colors in the Pacific Northwest: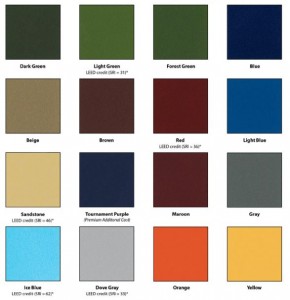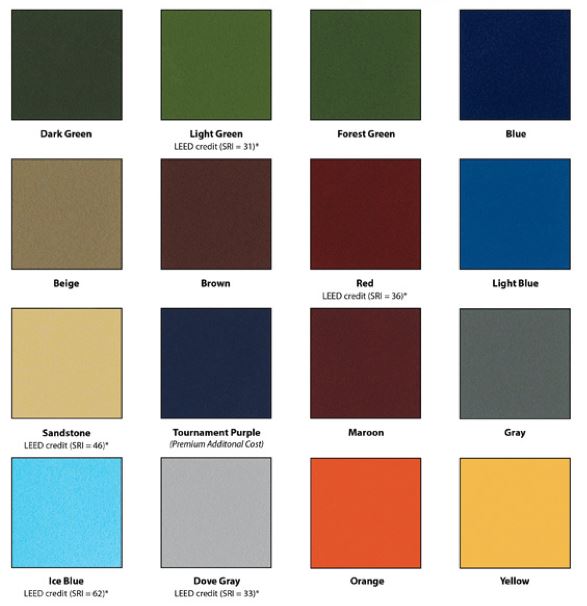 Tennis Court Builders and Contractors | Pacific Northwest
The short summer and surfacing season in the Pacific Northwest is very hard on seasonal contractors.  Tennis court construction and resurfacing is already a niche industry, but even more so in the Pacific NW.  It is not standard practice for painters or general construction companies to handle tennis court construction and resurfacing, so many times, it is difficult to find someone local and affordable in the Pacific NW that does.  SportMaster has one of the largest world-wide networks of sport construction and surfacing contractors and can put you directly in touch with someone close to you.
Fill out the contact form on this page or call our toll free, national number for immediate assistance (800)395-7325.
[show-contactus.com-form formkey="YTlmNTE1YzQ0Yg,," version="tab"]