Get free quotes on tennis court resurfacing & repair in Alabama. SportMaster is a leading brand of acrylic sport surfaces and we have experienced installers throughout Alabama to serve you.  Our tennis court contractors are highly qualified in tennis court resurfacing, repair, and construction.  Click on the "contact us" button and fill out the short form and we will put you in touch with authorized tennis court contractors in Alabama.  They will set up a site visit and provide a free estimate on repair, resurfacing, construction, and any other necessary items.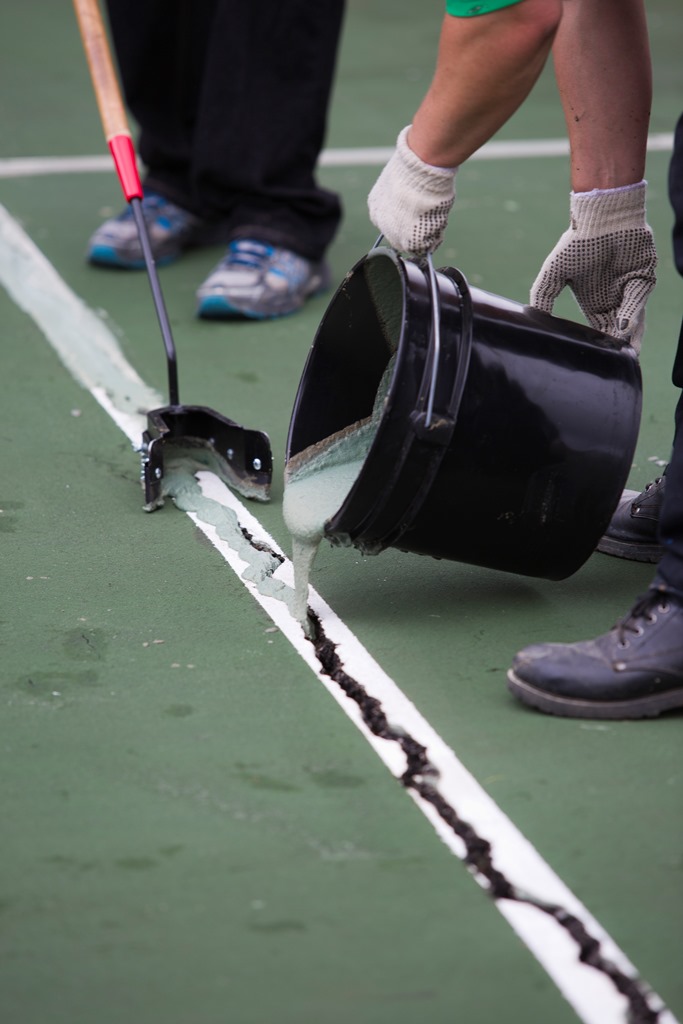 Tennis Court Crack Repair in Alabama
What is the best method of tennis court crack repair in Alabama? There are a handful of options, depending on the type of cracking in your asphalt or concrete court.  Most courts in Alabama are asphalt and they tend to have structural cracks that go all the way through the asphalt and into the stone base.  Acrylic Patch Binder mixed with portland cement and silica sand is the standard repair in Alabama. This is applied prior to the tennis court resurfacing, in order to hide the crack repair and bring the court to a like-new appearance. However, the court can re-crack as soon as there is movement from expansion and contraction.  It usually starts with a small "hairline" crack and slowly gets larger, if not maintained.  Many of our installers have additional options like specialized crack repair membranes and construction fixes.  On their site visit, they will provide all of the recommended options along with budget numbers.
Tennis Court Color Combinations in Alabama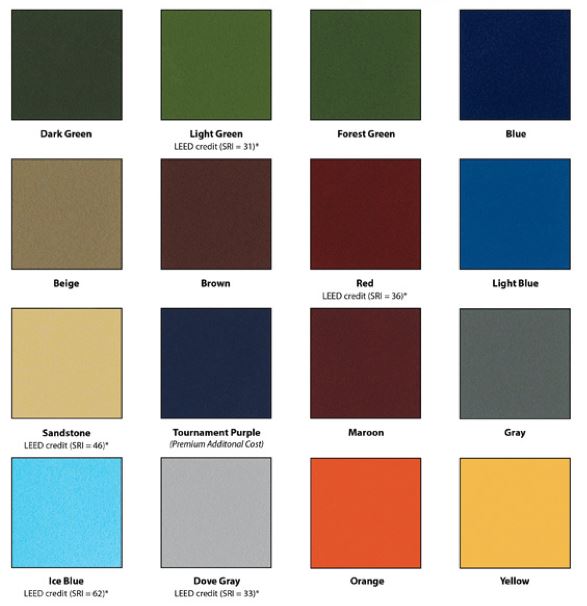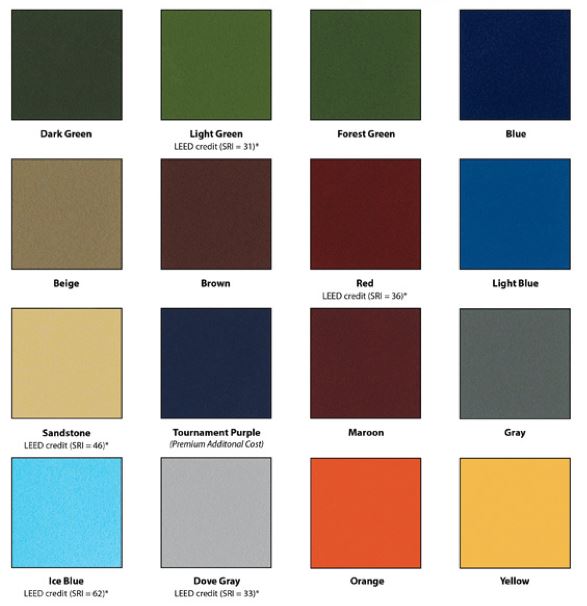 SportMaster is stocked in several areas throughout the state of Alabama.  Our color coating systems are currently available in 16 standard color choices, as seen on the color chart above. Whether you have a tennis court, basketball court, or some other multipurpose athletic or recreational area, there are many color combinations in which to choose.
SportMaster Locations in Alabama
Birmingham, AL
2780 Pinson Valley Parkway
Birmingham, AL 35217
(205) 591-9779
Decatur, AL

314 Beltline Road NW
Decatur, AL 35601
(256) 340-8858
Mobile, AL

3009 Hand Avenue
Prichard, AL 36610
(251) 452-0769