Game Time field marking paint is a water-based acrylic, natural grass field striping paint for athletic fields.  Available at over 90 SealMaster locations, Game Time comes in white, yellow, or a tintable neutral for special line colors or field logos.  Game Time is fortified with optical brightners for vibrant lines that POP off the field.
Common sports that use field marking paints are:
Football fields (practice fields and stadiums)
Soccer fields
Baseball fields
Lacrosse fields
Rugby fields, and more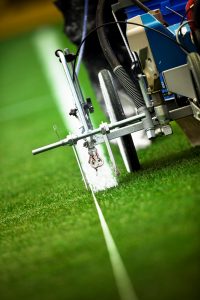 Easy & Safe To Use | Game Time
Game Time field marking paint is ready to apply and doesn't require dilution.  The product is specifically formulated to be used as often as needed on real grass without creating a lot of film tension.  This is safer than using a standard traffic paint, which can "squeeze" and damage the blades of grass.  Only the neutral version of Game Time requires addition of pigments, also available through the SealMaster network of locations.  This enables you to create many different line colors and custom logos, with a variety of pigment options.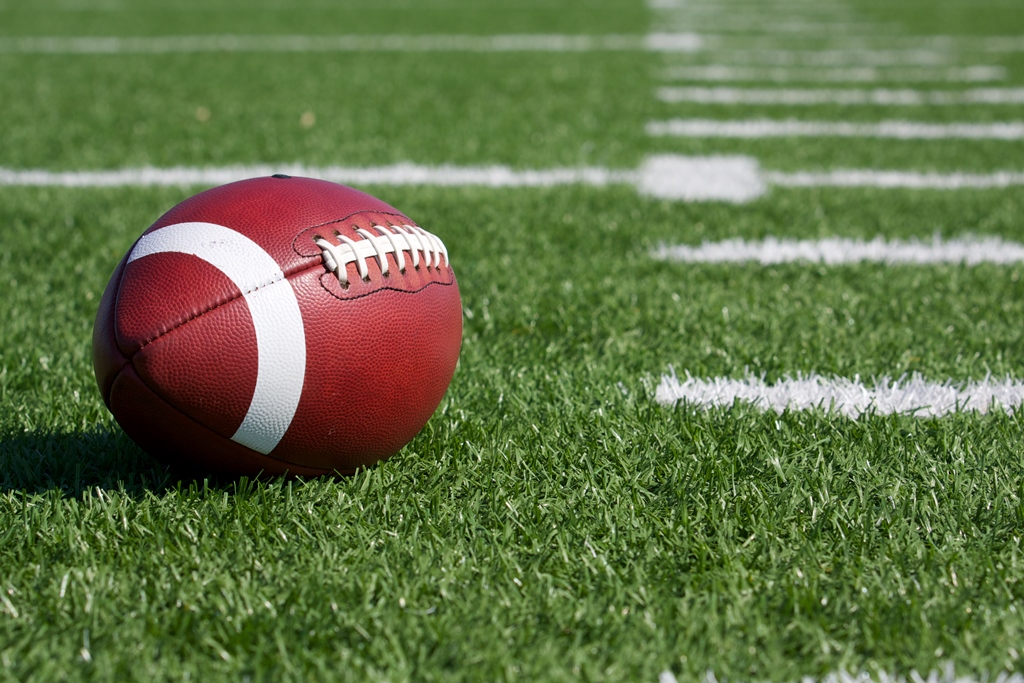 Field Marking Paint Striping Machines
SealMaster also sells field marking paint striping machines for applying the Game Time field marking paints.  These mobile spray machines are designed for this type of application with taller wheels, for easily rolling through grass fields.  Looking for a multipurpose striping machine at a lower cost?  We have multiple options to choose from, at any budget.  Here are a few of the standard field marking paint sprayers that are readily available:
Game Time |  Product Specifications
For more information on Game Time cost and packaging, visit the SealMaster catalog page here: Game Time Field Marking Paint
To read the complete product specification sheet, click here: Game Time Product Data Sheet
The SDS (Safety Data Sheet) Can also be found at this link: Game Time Safety Data Sheet