Get free quotes on tennis court resurfacing & repair in Cleveland OH. SportMaster Sport Surfaces are produced near the shores of Lake Erie and installed by qualified sport builders and resurfacing contractors in Cleveland and surrounding suburbs.
How much does it cost to resurface a tennis court in Cleveland?
Depending on the condition of your tennis court, it can range from $4000 to $8000 or more, depending on the severity of cracking or degradation of the asphalt or concrete pavement.  Here are items that can effect the cost of your tennis court resurfacing & repair in Cleveland:
Low spots or puddled areas that need to be removed/leveled
Cracks in the court surface that need to be filled and sealed
Addition of specialized crack repair membranes for longer-term performance
Removal of moss, mildew, and other organic growth
Pressure washing, loose coating removal, other surface preparation
Adding optional premium layers: SportMaster ProCushion System for softer, body-friendly cushioned tennis court surface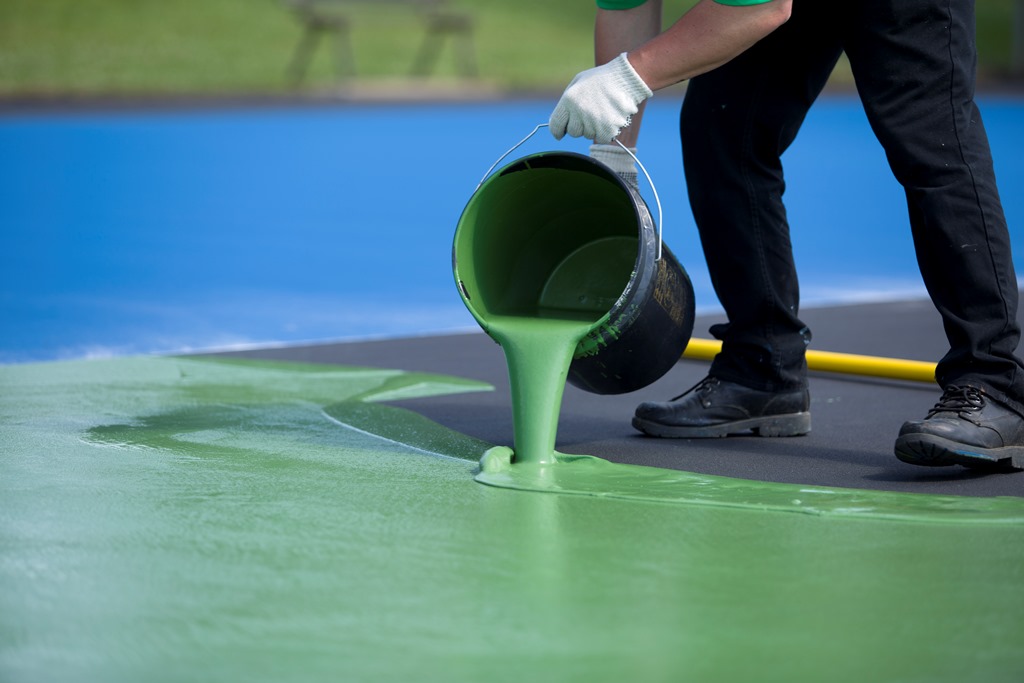 Tennis Court Paint in Cleveland OH
Many people refer to acrylic sport surfaces as "tennis court paint".  Yes, it is a kind of paint, or coating, however it is more advanced than standard wall paints.  Tennis court surfaces have better wet adhesion on a horizontal surface and offer a better defense against environmental conditions.
Tennis court paint is also fortified with specialty silica sands and aggregates to provide slip-resistance and spin responsive play.  The speed or pace of a tennis court is set by the type and size of sand that is used in the surface coatings.  If no sand was used in the color coatings, the ball would bounce very fast and low.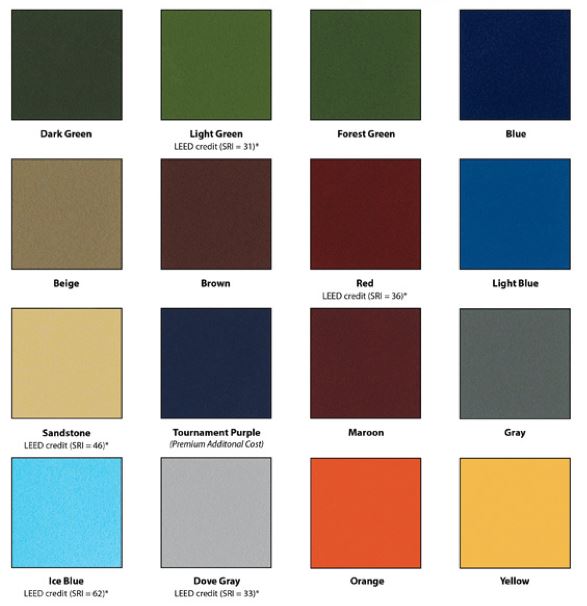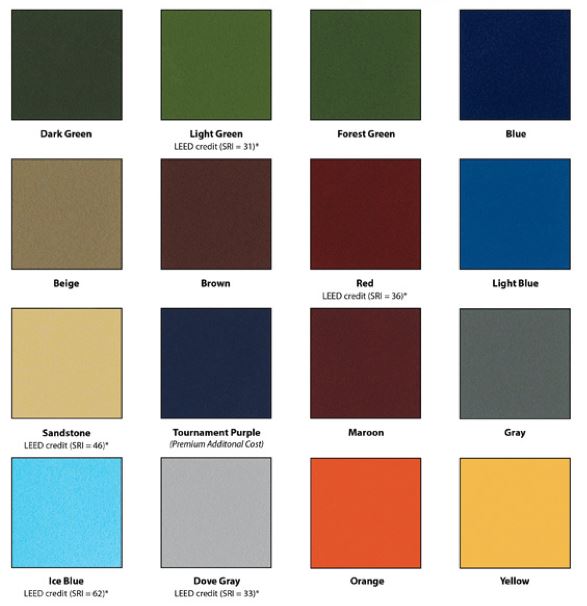 There are 16 standard colors to choose from, when using SportMaster for tennis court resurfacing & repair in Cleveland.  Just pick the combination that you would like, and contact us to put you in touch with experienced tennis court installers in the Cleveland area for a free estimate.