Is your tennis court in need of tennis court resurfacing and repair in Salt Lake City, Utah?  Are there cracks, puddles, and other damage on the surface?  Our qualified tennis court contractors can fix your tennis court and make it look and play like a new court.
How Much Does It Cost To Resurface a Tennis Court In Salt Lake City Utah?
It generally costs somewhere between $4000 to $8000 to resurface a tennis court in Salt Lake City Utah.  A qualified tennis court builder or resurfacing contractor will want to take a look at the existing tennis court and get an assessment of the current condition.  From their initial site visit, the sport contractor can put together a free estimate on needed repairs and surface preparation, followed by costs and options for surfaces and striping.  They can also provide information and costing on tennis nets, posts, and many other accessories.
Fix Tennis Court Cracks in Salt Lake City Utah
The best way to fix tennis court cracks in Salt Lake City Utah is to have a professional tennis court contractor examine the court.  They can best determine what kind of cracking it is and what repair methods to use.  Make sure to stay away from black asphalt-based crack filler, like the ones used on roads and driveways, when fixing and filling tennis court cracks.  The acrylic-based surface coatings do not adhere to the black crack fillers very well, and will likely flake off of the crack in a short amount of time.  This leaves your beautiful court surface with unsightly black lines that cannot be successfully coated and covered up, and you will have to dig the product out to fix it.

Custom Court Logos | Salt Lake City, UT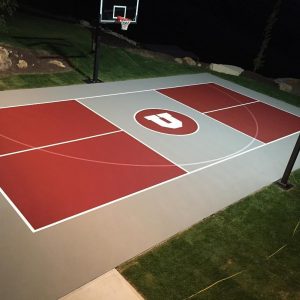 Our local tennis court resurfacing and repair professionals can also paint custom court logos on your sport surface.  Whether you want your favorite sport team, high school or college logo, or family name, the installer can provide an estimate to include your custom logo on the surface.
Free Quotes on Tennis Court Resurfacing and Repair | Salt Lake City Utah
Click on the "CONTACT US" tab and fill out the form and we will provide you with a factory authorized tennis court builder or resurfacing contractor to give you free quotes around the Salt Lake City region.
SportMaster is the official surface of the USPTA and the only U.S. brand to have all 5 ITF (International Tennis Federation) pace certifications.  Are you looking for a more "body-friendly", cushioned tennis court surface?   Make sure to ask the installer to provide you an optional price for the SportMaster ProCushion System. SportMaster has 16 standard color choices, so pick your favorite tennis court color combination and contact us for more information.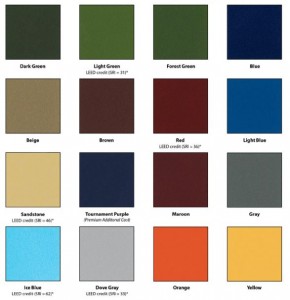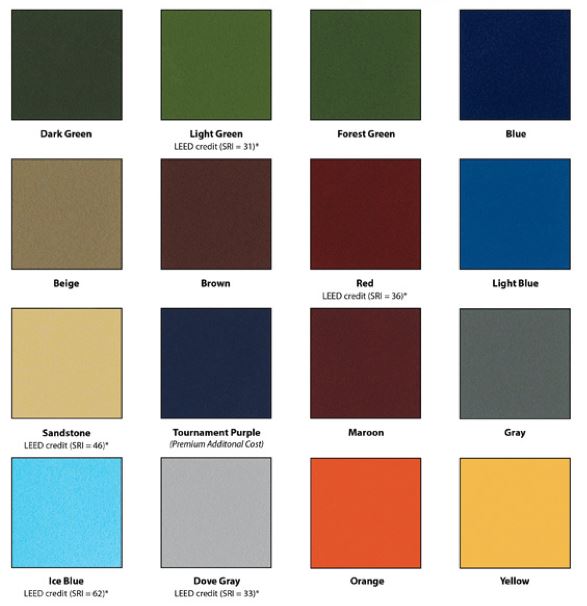 Buy Sport Surfacing & Repair Products | Salt Lake City UT
SportMaster Sport Surfaces is a leading brand of athletic & recreational coating systems, repair products, and specialized tools for tennis court contractors.  Some products may be suitable for DIY projects, but we highly recommend hiring an experienced installer for most projects.  We are happy to supply you with referrals to qualified sport contractors.  Just click on the red button or give us a call, and we can help to get you free estimates.
SealMaster of Utah
(Exclusive SportMaster Distributor for UT)
6778 2100 S
West Valley City, UT 84128
Phone: (801) 252-8996