SportMaster Sport Surfaces is a leading brand of 100% acrylic sport surfacing products.  We have over 100% stocking locations throughout the US, including local distribution and installation throughout Kansas.
Looking for authorized installers?  Contact us and we can connect you with qualified sport contractors to perform tennis court resurfacing & repair in Kansas.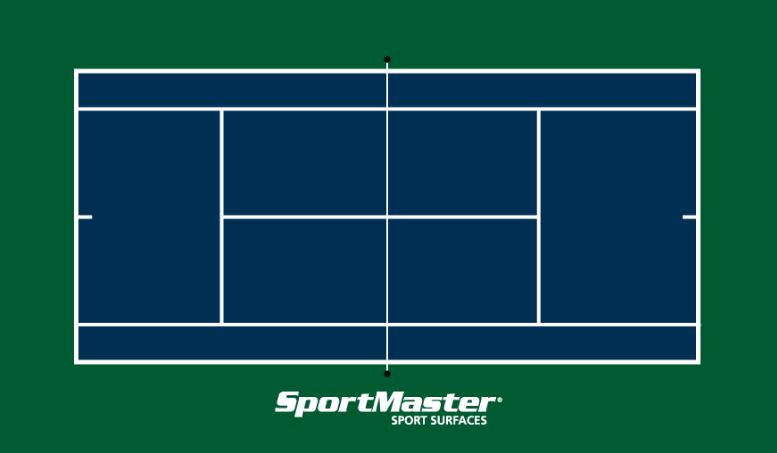 Tennis Court Crack Repair | Kansas
Asphalt tennis court surfaces take a beating from the weather conditions in Kansas.  Courts will often exhibit cracking or low spots where the water puddles.  Before resurfacing the courts, a qualified sport contractor will use acrylic crack filling materials to fill and seal the cracks.  This will prevent or minimize the amount of water that flows through the cracks.  Water is very damaging when left to flow from the surface and down into the compacted stone base.  Freeze-thaw can make things worse when water has soaked into the base of the court.
The repair process starts by preparing and filling the cracks with acrylic tennis court crack repair products.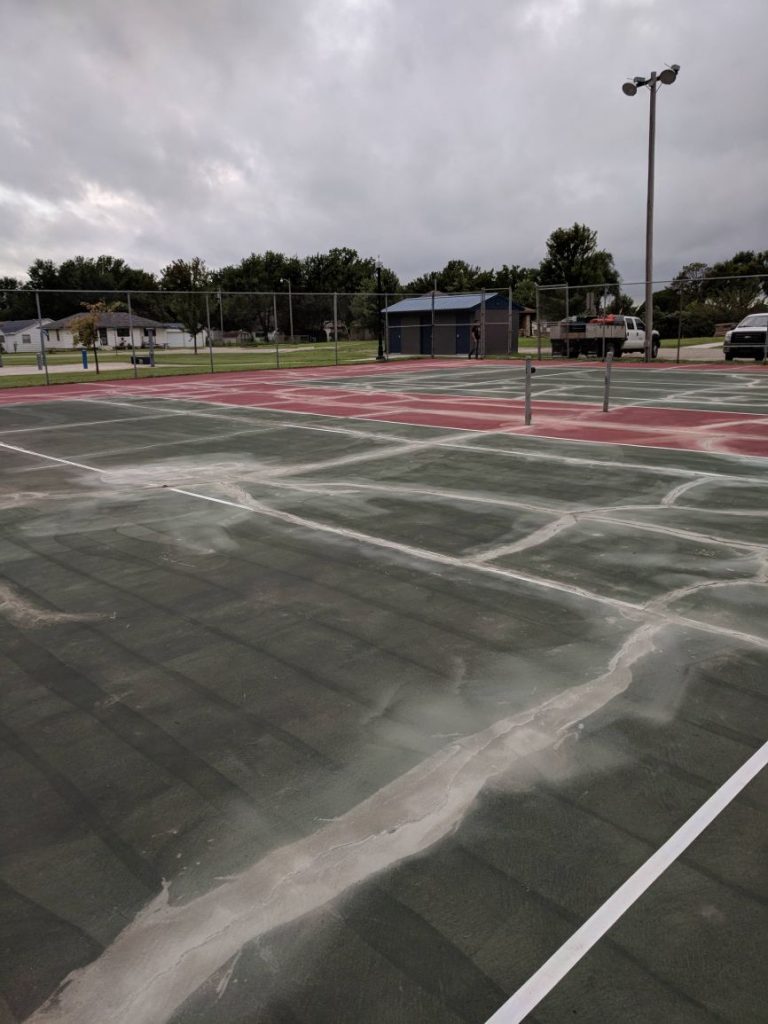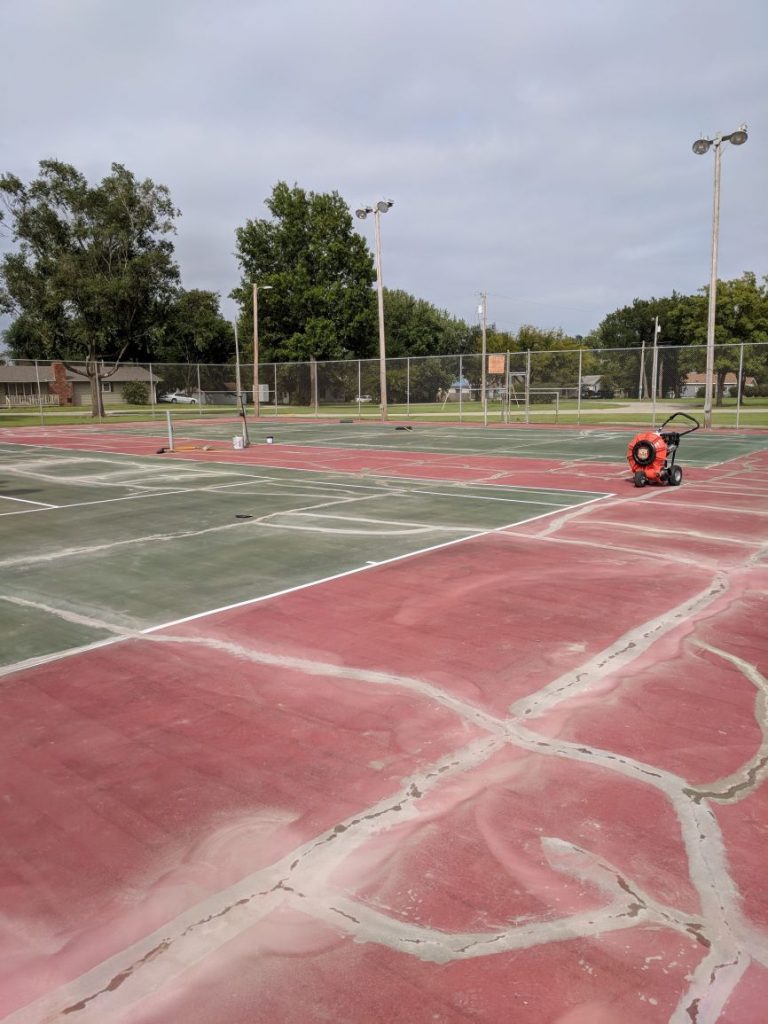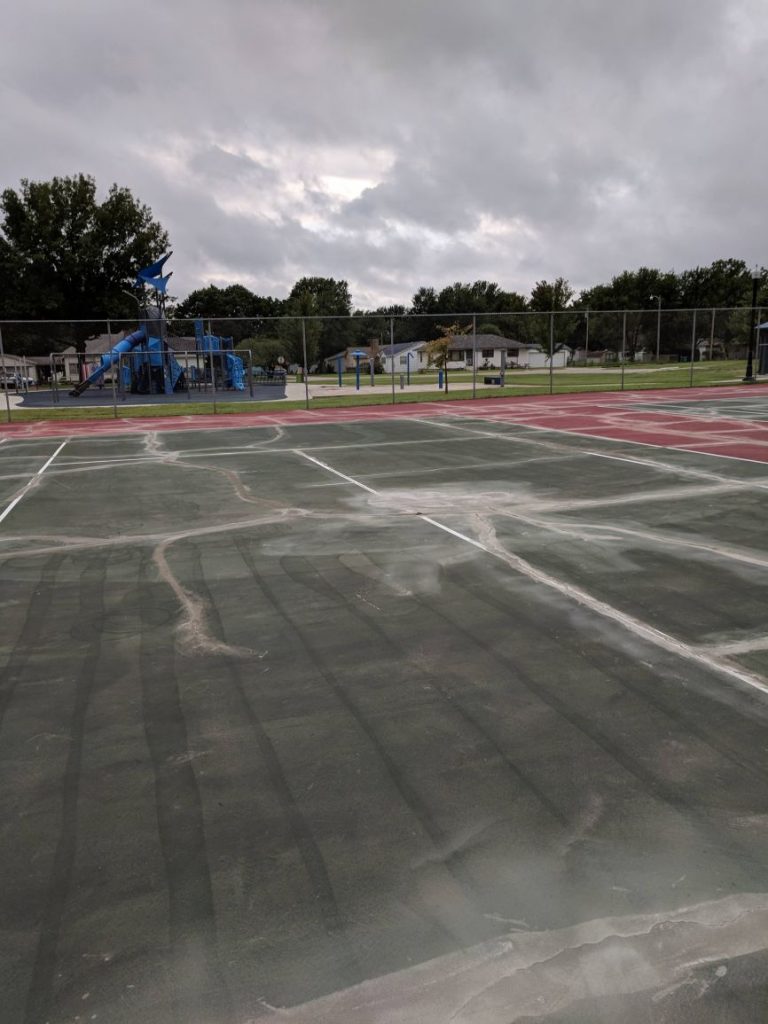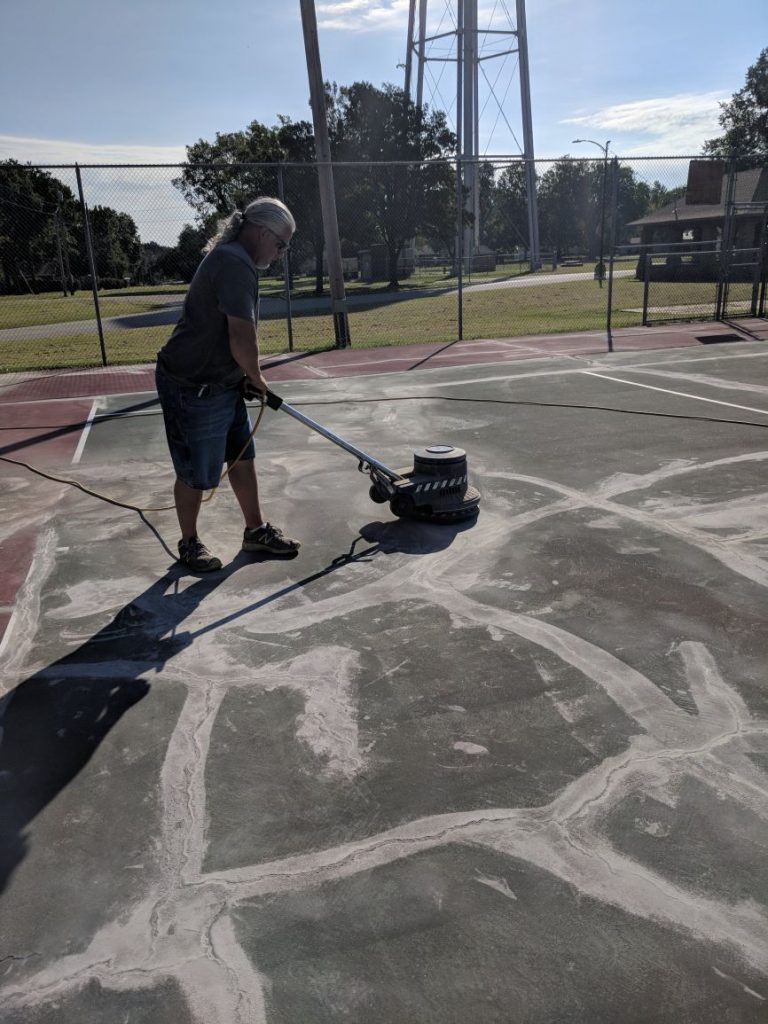 Once the cracks for filled and any low areas are leveled, the court is scraped and sanded.  This ensures the repairs are flush and able to be concealed by the surfacing coats.  A filler & texture coat called Acrylic Resurfacer is properly mixed and applied over the entire surface.  This will help to hide repairs, fill surface voids, and provide a consistent texture to receive the color coatings.
Tennis Court Painting | Kansas
After the Acrylic Resurfacer has been applied, it is time to apply the color coatings and lines.  Both the resurfacer and the color coatings are mixed with specific aggregates for speed of play and safe non-slip texture.  When the final playing coats are complete, the court is finished off with striping.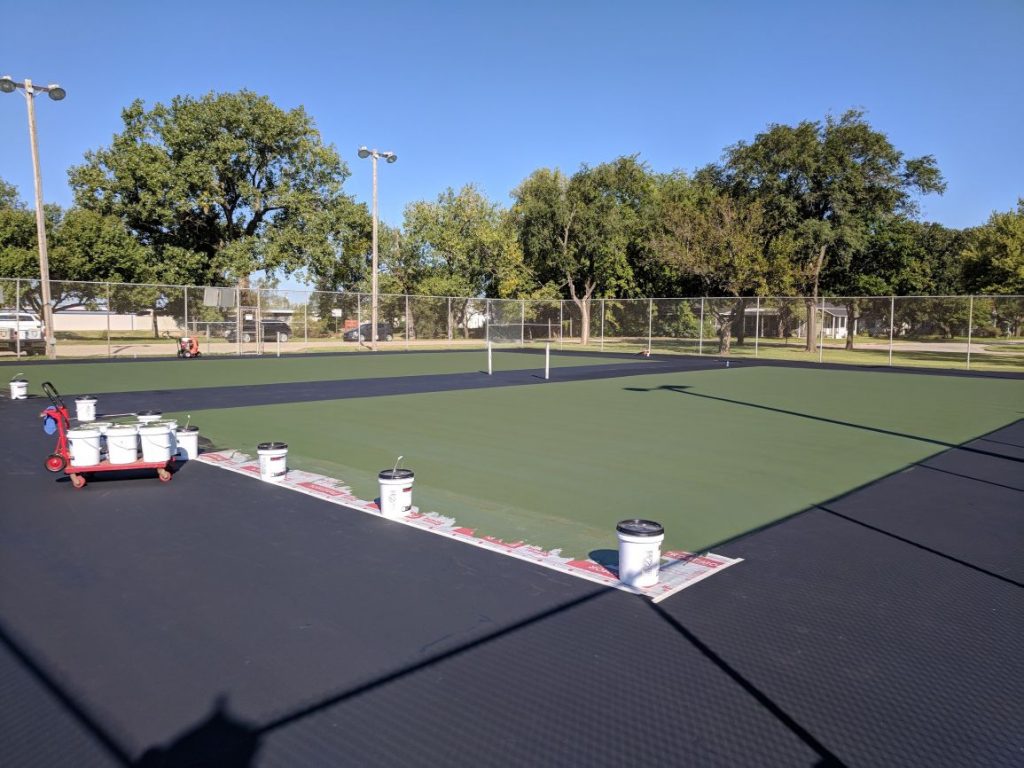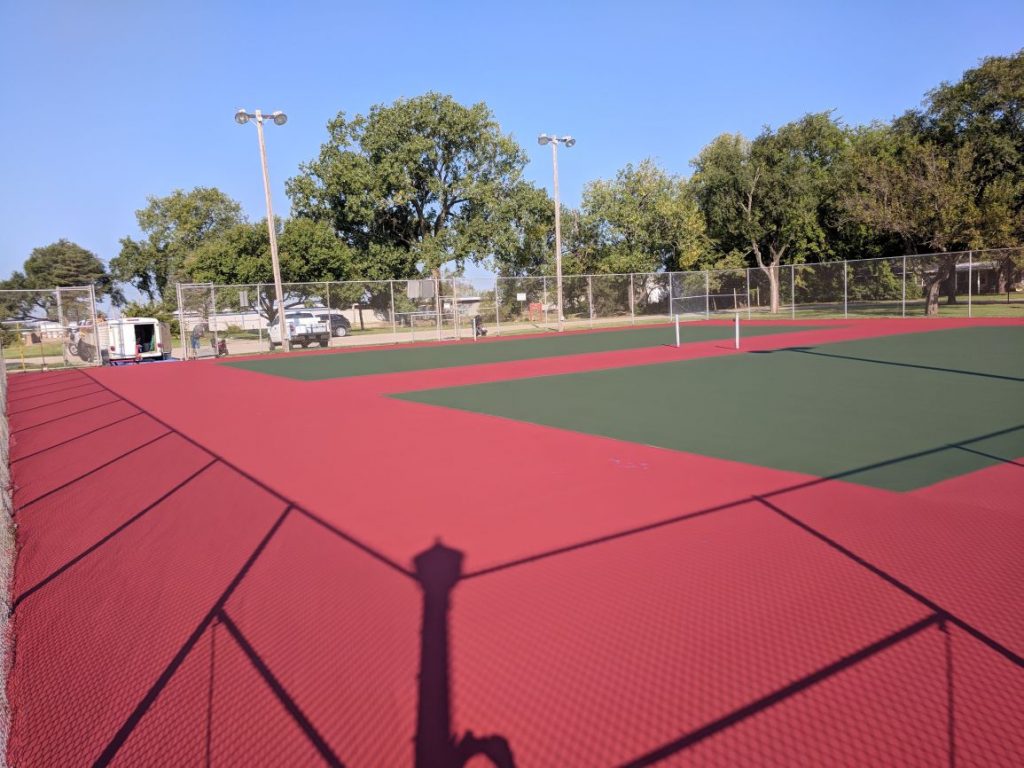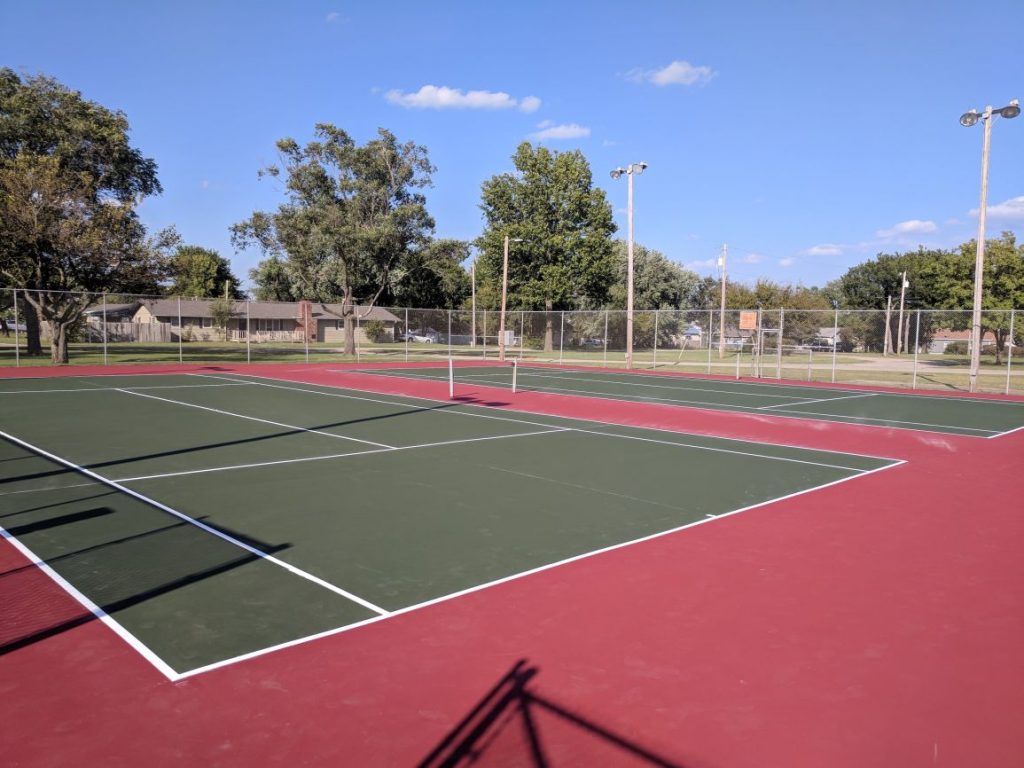 Backyard Basketball Courts | Kansas
SportMaster coating systems are ideal for indoor and outdoor sport surfaces.  Backyard basketball courts in Kansas are commonly surfaced with our acrylic surfaces and line paints.  The 100% acrylic, non-slip surfaces are perfect for playing in dry or damp conditions.  Want a large choice of colors for your basketball court?  We got you covered!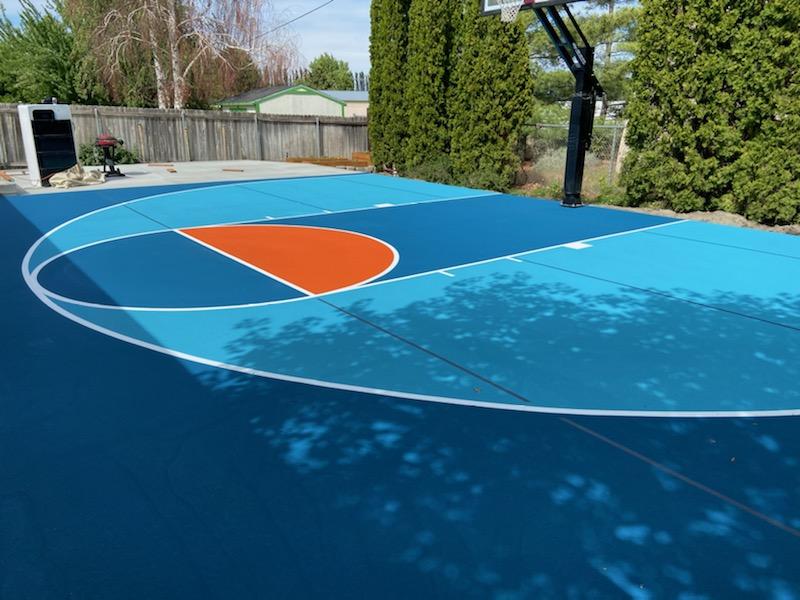 Pickleball Court Surfaces | Construction & Painting
SportMaster is the official court surface of USA Pickleball.  PickleMaster & PickleMaster RTU are designed for use on pickleball courts.  These coatings are engineered for pickleball and fortified with a specialized aggregate blend.  This helps to achieve a non-slip surface with just the right amount of texture for footing, without being too aggressive on the ball.
Contact us for PickleMaster authorized installers throughout Kansas.
Kansas Areas of Service Include:
Wichita
Overland Park
Kansas City
Olathe
Topeka
Lawrence
Shawnee
Lenexa
Manhattan
Salina
And all points around