Are you looking for experienced tennis court contractors in Pittsburgh or western Pennsylvania? We can help set up a free consultation with you and a qualified tennis court expert. They can perform a site visit and provide you with a scope of work to performed, along with a complete estimate for, but not limited to, the following:
Cleaning, pressure washing, and mold, moss, or mildew removal
Tennis court crack filling & membrane repair
Low spot, birdbath, or puddle removal (remove or minimize ponding water on the tennis court surface)
Tennis court resurfacing or surfacing
Line striping / painting | Blended lines for multiple sports | Kids Tennis, also known as "10 & under tennis"
Tennis Court Construction | Pittsburgh & Western PA
We can also help you get budget and construction information on building a new tennis court for your backyard, private residence, or high-end tennis club. Our tennis court contractors are experienced in all phases of construction, repair, and resurfacing and they know the best methods for the Pittsburgh region.
Pittsburgh Pickleball Court Surfaces
SportMaster is the official surface of USA Pickleball, the governing body of pickleball in the United States.  We have 2 stocked locations in Western PA for pickleball court surfaces, tools and experienced representatives.  Looking for a qualified pickleball court contractor?  We can provide free referrals to experienced court builders and surfacing professionals.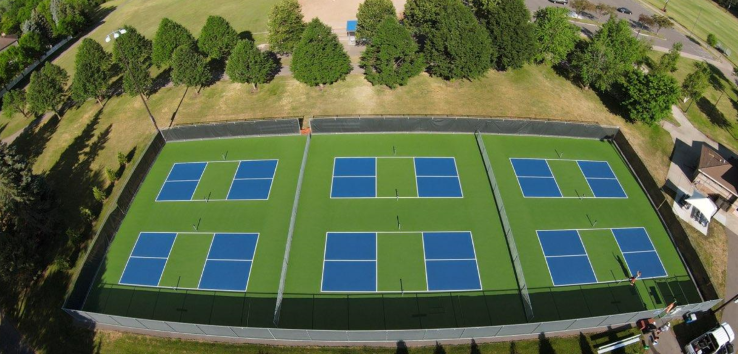 SportMaster Sport Surfaces
SportMaster is a premium brand of 100% acrylic sport surfacing products. Produced in the U.S.A, SportMaster products are stocked and represented locally and throughout the state of Pennsylvania. SportMaster tennis court surfaces are extremely durable and are the best choice to protect against the cold and snowy winters and hot, humid summer of Pittsburgh, Erie, and all of western PA.
Backyard Basketball Courts, Game Courts, Playground Surfaces
SportMaster tennis court surfaces are also great for use on basketball and other recreational athletic surfaces. The colored sport coatings are filled with a specialized silica sand to provide ideal texture and safety to indoor and outdoor playing surfaces. This adds a non-slip texture to prevent injury on damp or wet surfaces.
Roller Hockey | Skateboard | Roller Sport Surfacing
SkateMaster is a 100% acrylic surfacing system for more aggressive sports like roller hockey, skateboarding, and other roller sports. Formulated with a harder polymer, SkateMaster can stand up to the abuse of roller hockey and provide a smoother surface. The smoother surface is essential for extended life of skate wheels and proper action of the puck.
For more information or free tennis court contractor referrals, contact:
SealMaster of Western PA (Servicing Pittsburgh, Erie, & surrounding areas)
4551 West State Street
Hillsville, PA 16132
Local Phone: (724)667-0444
www.sealmasterhillsville.com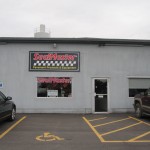 SealMaster of Pittsburgh
4200 Neville Road
Pittsburgh, PA 15225
Local Phone: (412)205-1668