Get free quotes on tennis court resurfacing & repair on Sanibel Island FL, from qualified contractors using SportMaster Sport Surfaces.  Our 100% acrylic coatings and paints withstand the hot, humid, and sunny Florida weather conditions without early fading or wear.  The average resurfacing cycle in Florida and Sanibel island can range from 5 to 8 years, depending on the amount of use.  Click on the contact us button and we will provide you with experienced and affordable contractor referrals.
Tennis Court Resurfacing Color Choices | Sanibel Island, FL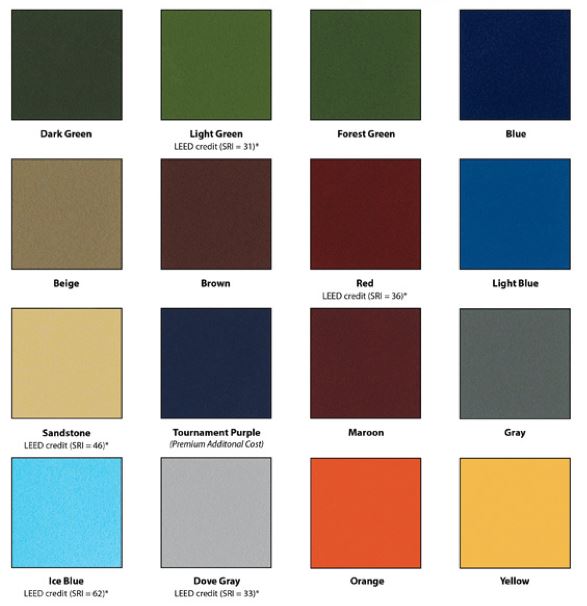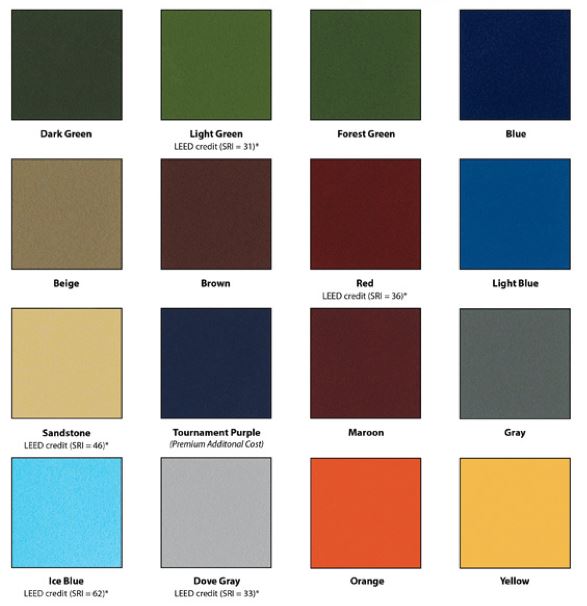 SportMaster has 16 standard color choices to offer in Sanibel Island and throughout Florida.  With the extremely bright Florida sun, you may want to consider lighter paint colors to reflect the sun and create a cooler playing surface. Whether you are looking for traditional color schemes or a unique combination of your own, there are many colors to choose from.  Having trouble deciding? One of our Florida-based tennis court resurfacing contractors help help point you in the right direction and provide textured color chip cards for your closer review.
Pickleball Court Options on Sanibel Island, FL
There are also a variety of options and ways to play Pickleball on Sanibel Island.  If you have an existing tennis court, our installers can paint blended Pickleball lines on the surface of your tennis court in a different color.  This color can compliment the tennis court, yet provide a line layout for Pickleball so that you can use the court for either sport


If you don't have an existing tennis or pickleball court, the SportMaster installer can perform a site visit and see if there is room to build a dedicated, backyard Pickleball court.  Since Pickleball courts are much smaller than a standard tennis court, they are much easier to fit into backyards, especially in the limited spaces of Sanibel Island.
Tennis Court Resurfacing Quotes | Sanibel Island, FL
If you have any specific questions or concerns, feel free to ask them in the comment section of the contact form.  SportMaster tennis court resurfacing and repair products are manufactured in the U.S.A. and installed by qualified installers.  We are looking forward to hearing from you and providing a safe and quality sport surface to you and your family for years to come.