Is your tennis court in dire need of maintenance?  SportMaster has qualified installers to provide tennis court resurfacing & repair in Greenwich, Connecticut. You can trust us to provide you with experienced tennis court contractors, who can do the job right.
Who are we?  SportMaster is the official playing surface of the Connecticut Open and a leading brand of tennis court surfaces. Our products are all produced in the USA and have been for nearly 50 years.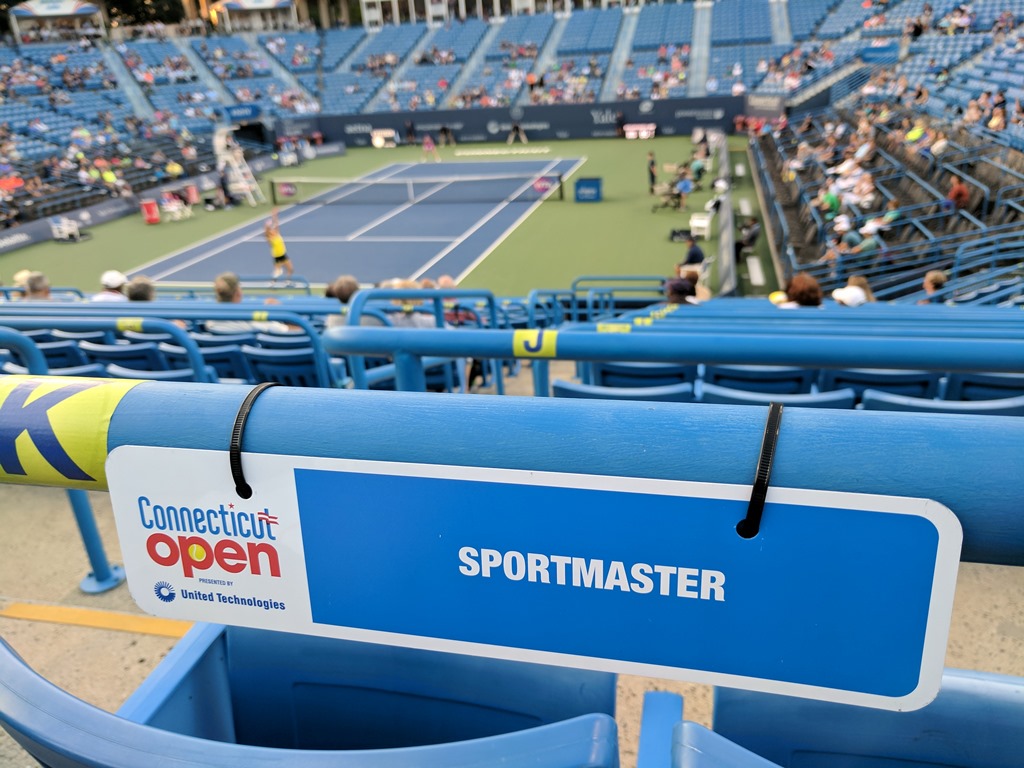 Tennis Court Construction | Post-Tensioned Concrete
Tennis court construction is constantly evolving and improving over the years.  Every region of the US demonstrates differences or preferences of asphalt vs concrete.  In Connecticut, post-tensioned concrete is becoming the choice for building tennis courts.  Whether they are backyard tennis courts or professional and municipal courts, this method is proving to be an excellent choice.  Tennis court construction with Post-Tensioned concrete will provide very crack resistant surface, even when placed on expansive soils and in freeze-thaw climates.  Also, you will not need to have expansion joints, like reinforced concrete slabs.  There is a grid of cables, which are pulled to provide support to the concrete, to minimize cracking.
If you are looking to build a tennis court in Greenwich, CT or surrounding areas, contact us and we can connect you with a experienced PT-concrete tennis court builder and surfacing professional.
Backyard Recreational Courts | Greenwich, CT
SportMaster color coating systems are used for many different kinds of backyard recreational courts.  With the growth of sports like Pickleball , and the always popular games like basketball, our surfaces are an ideal choice.  Blended lines on multi-sport courts are becoming very popular.  For example, you can have a tennis court with white lines, and add different colored lines for pickleball or basketball.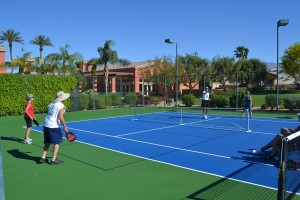 This is a great way to enjoy your backyard or recreational courts for multiple different games or sports. Here is just a short list of sports that can be played on SportMaster Sport Surfaces, with single or blended lines:
Tennis court surfaces (10 & Under courts, Pop/Paddle tennis)
Basketball court surfaces
4 square, hopscotch, and other playground games
Pickleball court surfaces
Futsal & Soccer
Volleyball, badminton
Roller sports (roller hockey, roller derby, skateboarding rinks)
Tennis Court Contractors | Greenwich, CT
We look forward to hearing from you and are happy to answer any questions, and provide free project specifications that suit your needs.  Let us know the general scope of your project and what you would like to accomplish and we can provide free qualified referrals to tennis court contractors that work in Greenwich, CT.