Get free estimates on tennis court resurfacing & repair in Vermont.  Our SportMaster authorized installers are available nationwide, and provide professional services on repair, resurfacing, and construction of asphalt or concrete tennis, basketball, pickleball, and many other types of game or sports courts.  Just click on the "contact us" button and we will provide you with contact information for local and affordable tennis court resurfacing contractors in Vermont.
Backyard Tennis Courts In Vermont
As the manufacturer of tennis court paint and color coatings, SportMaster can help you find qualified companies that can provide the following services throughout Vermont:
Tennis, Basketball, Pickleball Court Construction
Tennis Court Resurfacing & Restoration
Crack Repair on asphalt or concrete sports courts
Puddle or Birdbath leveling and filling
Installation of Net Posts, Lighting, Fencing, and other accessories
Tennis court maintenance, cleaning, and striping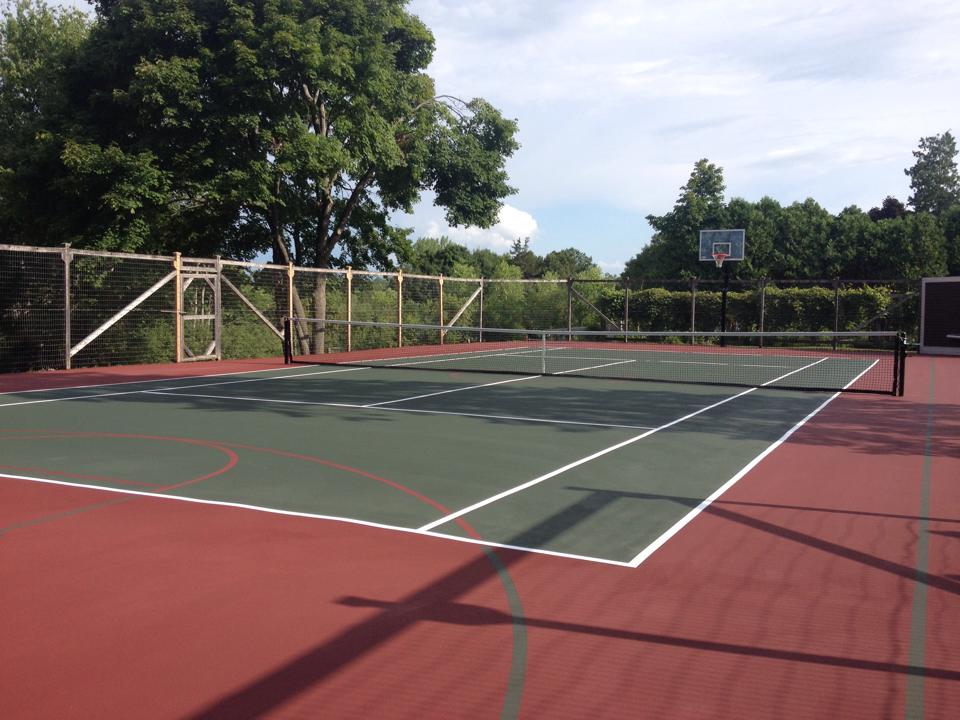 Multi-Sport Court Layout | Vermont
In order to maximize the real estate of your existing court, our VT based installers can provide multiple blended lines for multi-sport court layout.  As shown in the previous picture, you can use a tennis court for tennis, basketball, and even more.  Many people are combining 2 and 3 sports within one single sport surface.  Tennis, basketball, and pickleball are among the three most popular sports in Vermont.  The cost to add extra lines on your court is very minimal and can provide years of entertainment for you and your family.  Also, multi-sport lines can be added after tennis court resurfacing, or anytime between resurfacing cycles.
Tennis Court Crack Repair | Vermont
The extremely harsh Vermont winters can be hard on asphalt tennis court surfaces.  The acrylic coating systems help to protect the surfaces, but eventually there will be some cracking.  Our recommended tennis court contractors can perform crack repair to keep moisture from flowing into the crack and saturating the stone base of the tennis court.  Moisture combined with freeze-thaw in the cracks can speed up the degradation of your tennis court surface and greatly shorten the useful life.  It's a good idea to have a qualified tennis court contractor check your court over and perform any needed crack sealing in the spring and/or fall to maintain your investment.
Tennis Court Colors in Vermont
You can choose from 16 standard tennis court colors in Vermont. Whether you looking to resurfacing with more traditional colors like greens and red, or popular color combinations like blue, green, or purple, SportMaster has a large variety of options.  To check out hundreds of actual installations and court pictures, check out all of our social media channels by clicking on the representative buttons in the left-side navigation of our website.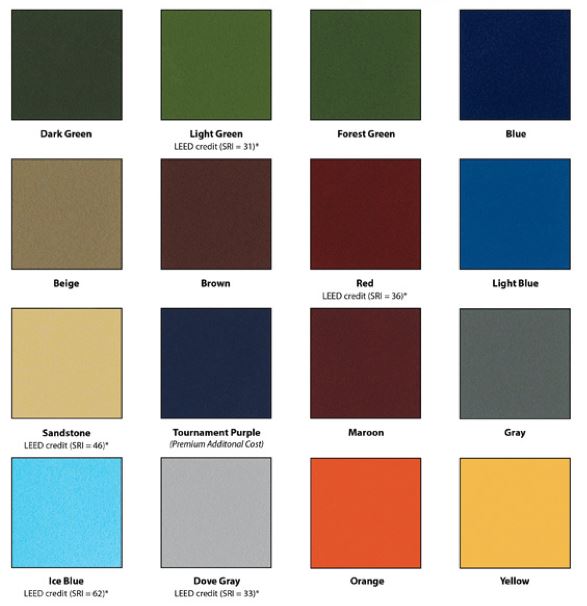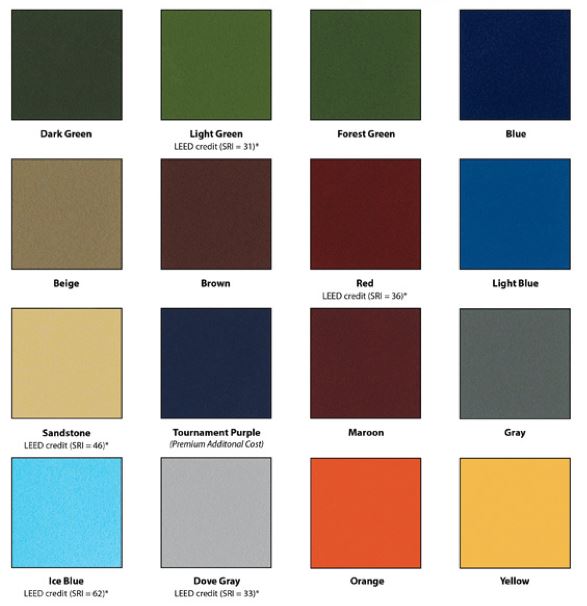 Tennis Court Resurfacing Cost in Vermont
How much does it cost to resurface a tennis court in Vermont? Generally, it will cost anywhere between $4,000 to $8,000 for resurfacing and repair on a tennis court.  The actual cost depends on how much cleaning, moss removal, crack repair, and other prep needs to be done to the court surface.  Contact us and we can put you in touch with a VT installer to get your free quote.