Backyard sports court  construction and surfacing throughout Washington state by qualified SportMaster installers.  Contact us to get free estimates on sports court construction, repair, resurfacing, and striping.  Our experienced installers can provide you with multi sport surfacing and striping options to maximize your playing area.
Backyard Basketball Courts | Washington
SportMaster Sport Surfaces are stocked locally in Washington state and installed by experienced contractors.  Over 16 standard colors are available.  Our surfaces are UV resistant, for long-term non-fading performance.  The coatings are factory-blended with specific blends of silica sand for safe, non-slip surfaces in dry and wet conditions.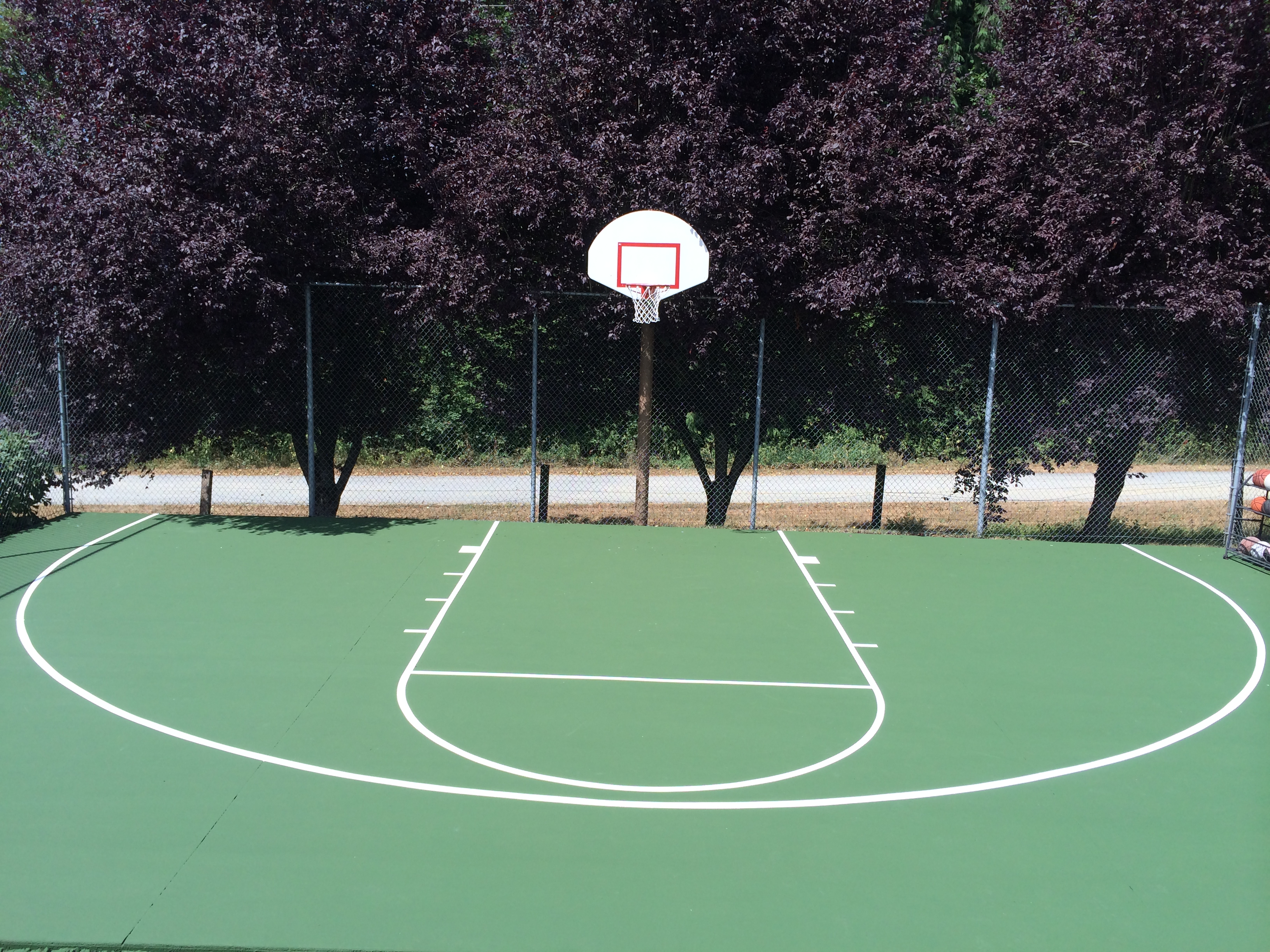 Driveway Pickleball Courts | Washington
Pickleball has been one of the fastest growing sports in the United States.  With the increasing popularity of the sport, players have been looking for places to play.  Blended lines on tennis courts, and dedicated pickleball courts are popping up all over the place. However, another growing trend is driveway pickleball courts in Washington.  SportMaster has a durable coating system called ColorPave.  ColorPave has a harder acrylic binder that can stand up to car traffic and wear that is above and beyond tennis show traffic. This enables you to have a driveway pickleball or basketball court and not worry about extensive wear from the traffic of automobile tires.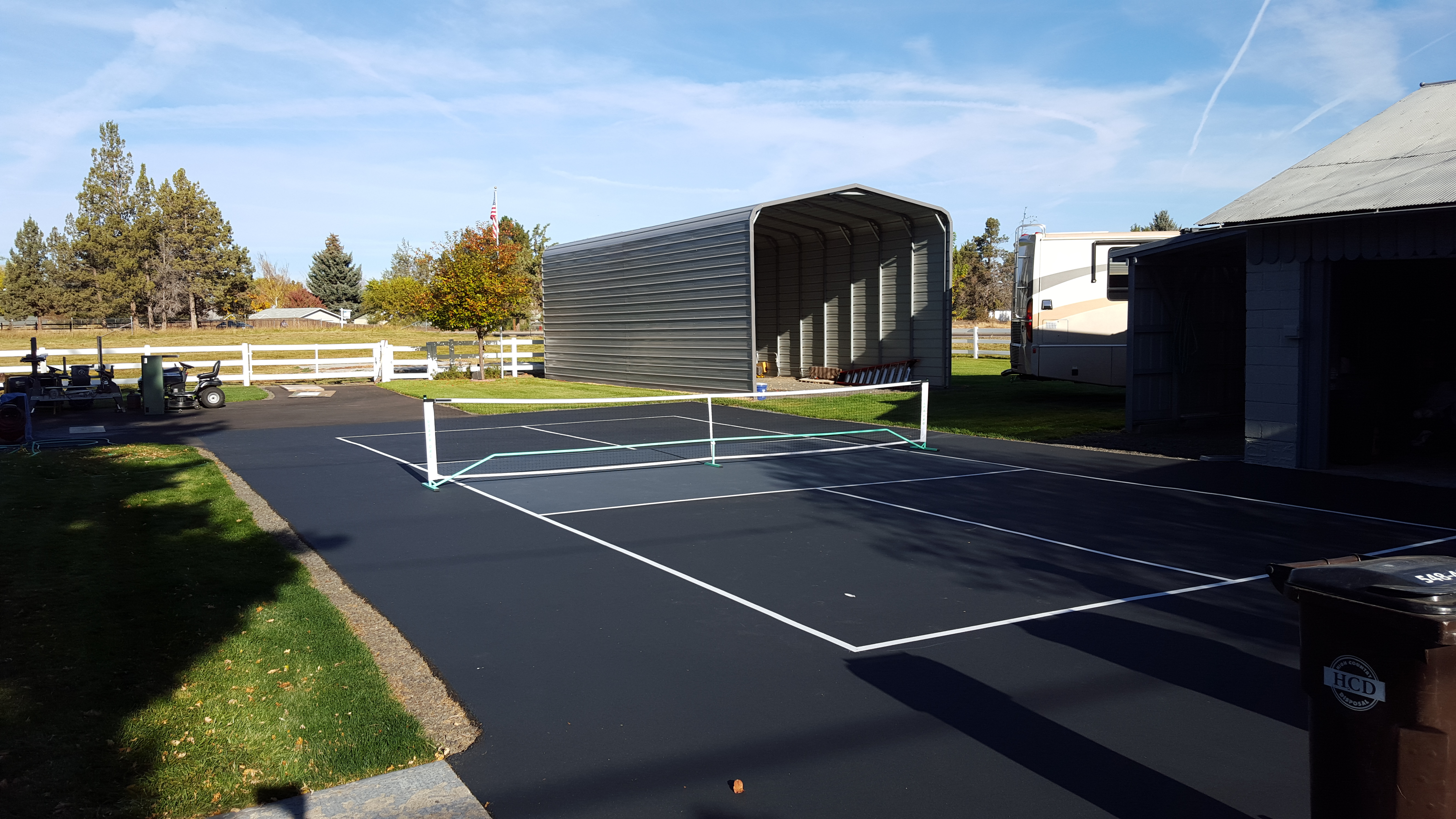 ColorPave is available in 16 colors, so you don't have to choose black and gray, like the in picture.  However, darker colors may be a better choice, since they are less likely to show dirt and tire marks.
Sport Surfacing Systems | Washington
Our sport surfacing systems in Washington can be utilized on many different athletic and recreational surfacing areas.  Whether it is a tennis court surface or a pickleball court surface, our installers can provide solutions that meet your needs.  So, whether you are looking for a traditional court color, or a combinations that compliments your home, SportMaster has a color palette that works for most.