SportMaster is a leading brand of tennis court surface coating systems.  Our installers are experienced and can provide free estimates for tennis court resurfacing & repair in Quebec.
Our products are installed throughout Quebec on a variety of surfaces and recreational areas, including but not limited to:
Tennis Court Resurfacing
Pickleball & Paddle Sport Surfaces
Playgrounds & Colorscapes
Running Tracks & Walking Paths
Tennis Court Repair | Quebec
The harsh winters in Quebec can be tough on asphalt tennis courts. Our local sport surfacing contractors are experienced in various methods of tennis court repair. The most common issue is tennis court cracks. Rain & melting snow speeds up the degradation of the court and base materials by flowing into open cracks.  The worst damage happens when the water freezes and expands in the tennis court base.  Contact us for referrals to nearby sport contractors who can provide free estimates on tennis court crack filling & repair.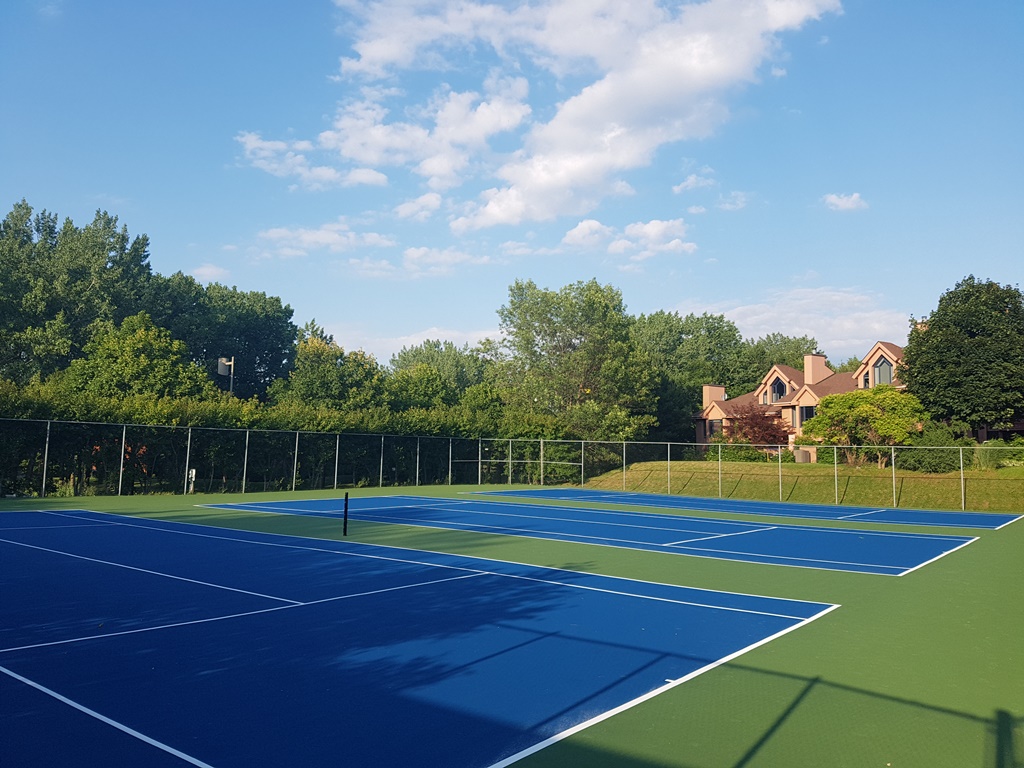 Basketball Court Resurfacing | Quebec
Not only do we produce tennis courts surfaces, but SportMaster is a leading manufacturer of basketball court surfaces & paint.  We have many surfacing options for basketball courts, like the following:
Large color palette (Check out our Court Designer for available color combinations)
Hard or cushioned basketball court surfaces
Customized surface textures, from smooth to textured for non-slip footing in dry or wet conditions
Basketball goal systems, lighting, custom privacy screens, etc.
Custom basketball court logos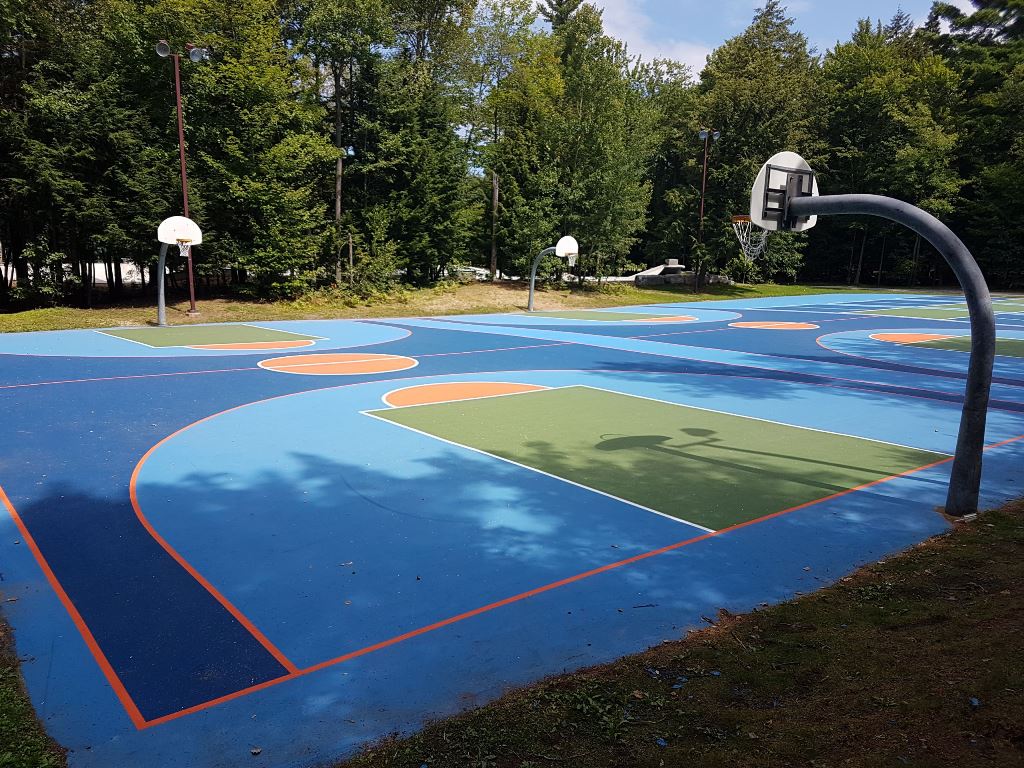 Pickleball Court Builders | Quebec
Quebec is becoming another hotbed for Pickleball.  SportMaster can provide you with qualified pickleball court builders and surfacing contractors in Quebec.  Generally, the recommended footprint of a pickleball court is around 30′ x 60′ for roughly 168 square meters.  Compared to a full tennis court, it is much smaller.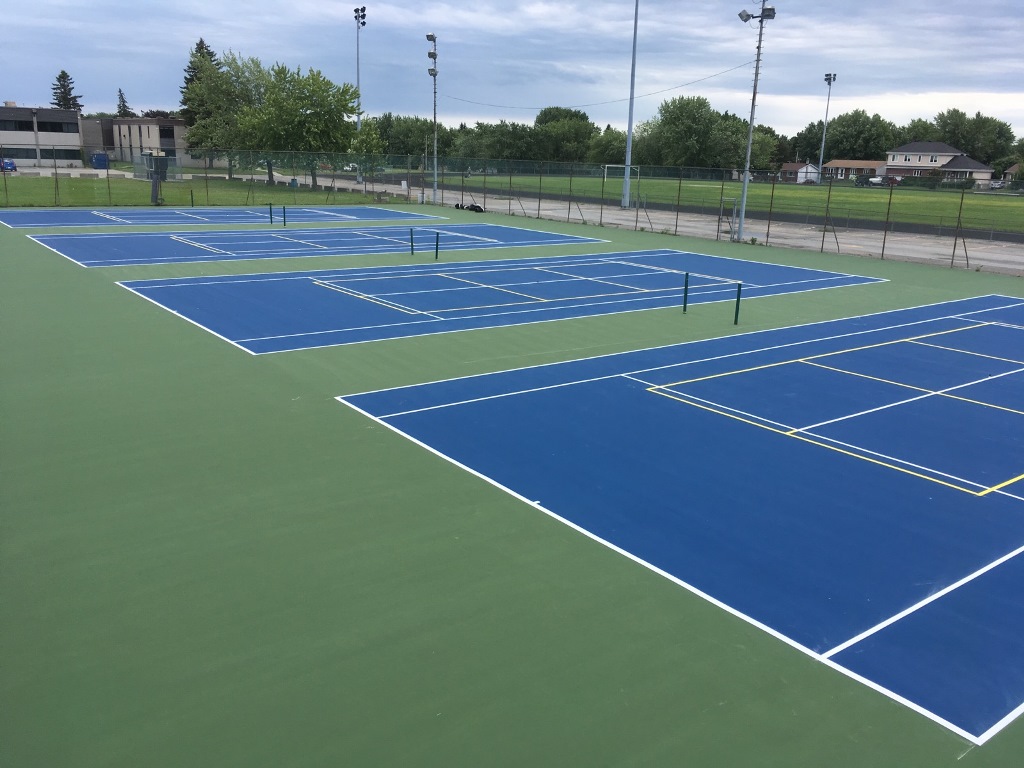 Another common choice is to build or resurface into a multi-purpose court.  You can keep your tennis court lines, and have "blended lines" for other sports like pickleball or basketball.  Portable net systems can be moved to the court for playing pickleball, and moved away for tennis.  The best use of space and flexibility for playing multiple sports in the same area.
Roller Hockey Surfaces | Quebec
Looking for a way to play hockey all year round, and not just when it's cold outside?  Our SkateMaster system is the answer!  SkateMaster is a tough acrylic surface, specially designed for roller hockey and roller sports.  The smooth surface allows the puck to slide, and minimizes wear of the skate wheels.  SkateMaster is available in all of our standard colors, plus our massive line of ColorPlus Fusion color options.  Custom logos can be added for the perfect roller hockey surface.