People often ask us how to install a tennis net.  Removing a tennis net and replacing it with a new one is an easy task, however we have created this page and video to walk you through the process.
Step 1 – Removing Old or Existing Net
Remove old net by cutting the twine.  Unhook center strap and release the net cable.
Fold up the old net and remove from the court for disposal.
Step 2 –  Prepare New Tennis Net For Install
Remove the new net from the box and prepare it for installation.
Step 3 – Attaching The New Tennis Net
Hook the loop end of the net cable to dead side cleat, opposite end of cable to the crank side.
Crank until the net is a little over 3′ (feet) above the playing surface in the center.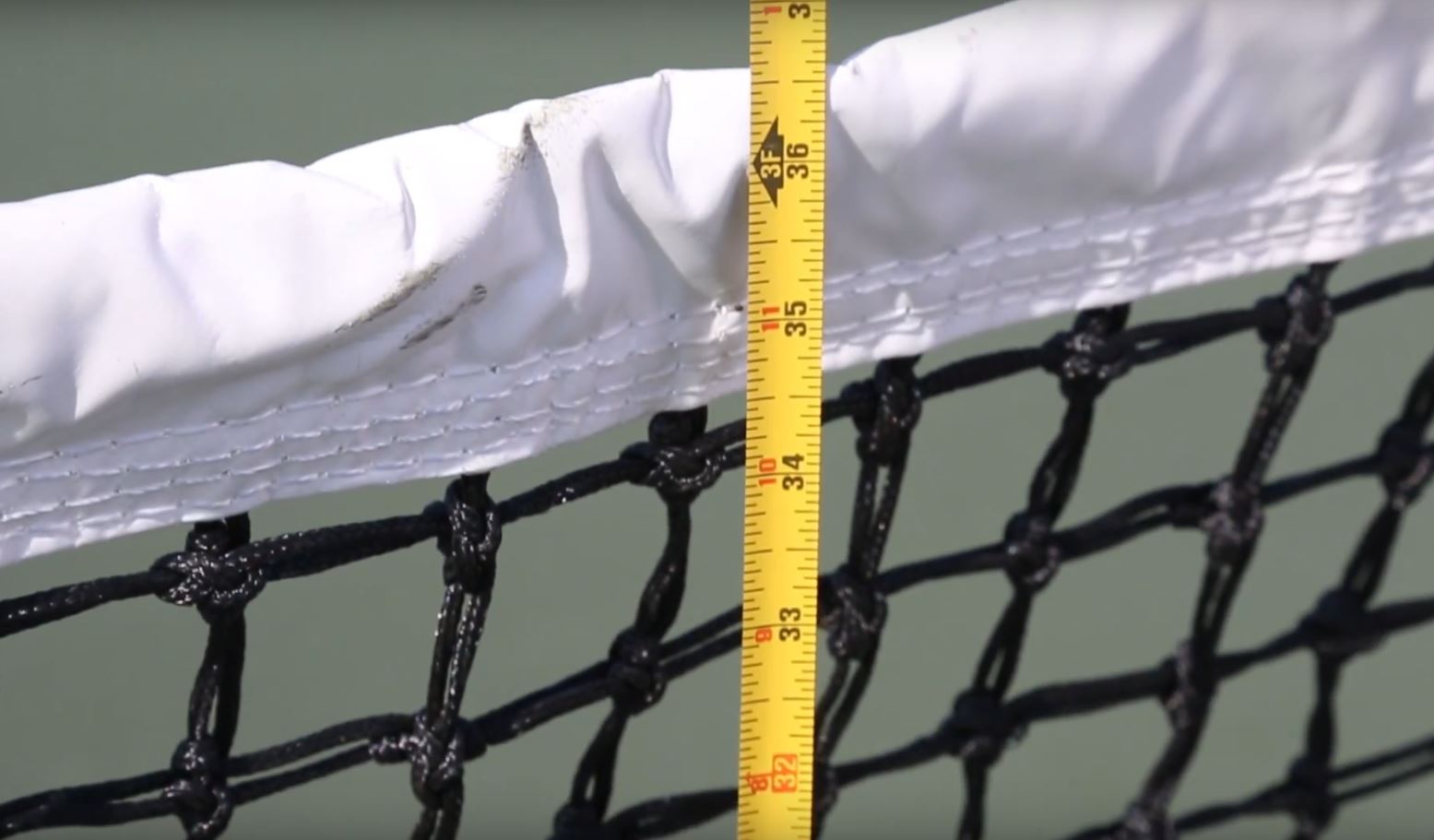 Tennis Post Wind Assemblies:
There are a few different styles of wind assemblies, depending on the manufacturer and post type.  Generally, you will see and internal or external wind assembly.  The internal wind post will have the components of the winding mechanism inside the post.  The external wind assembly sits on the post and is mostly exposed to the elements.  The way that the wind assembly accepts the net cable is a bit different.  The video shows an example of both styles.  You will normally have to cut the loop off of the net cable in order to feed it into the internal wind assembly.  Just make sure not to cut the loop off of the dead end.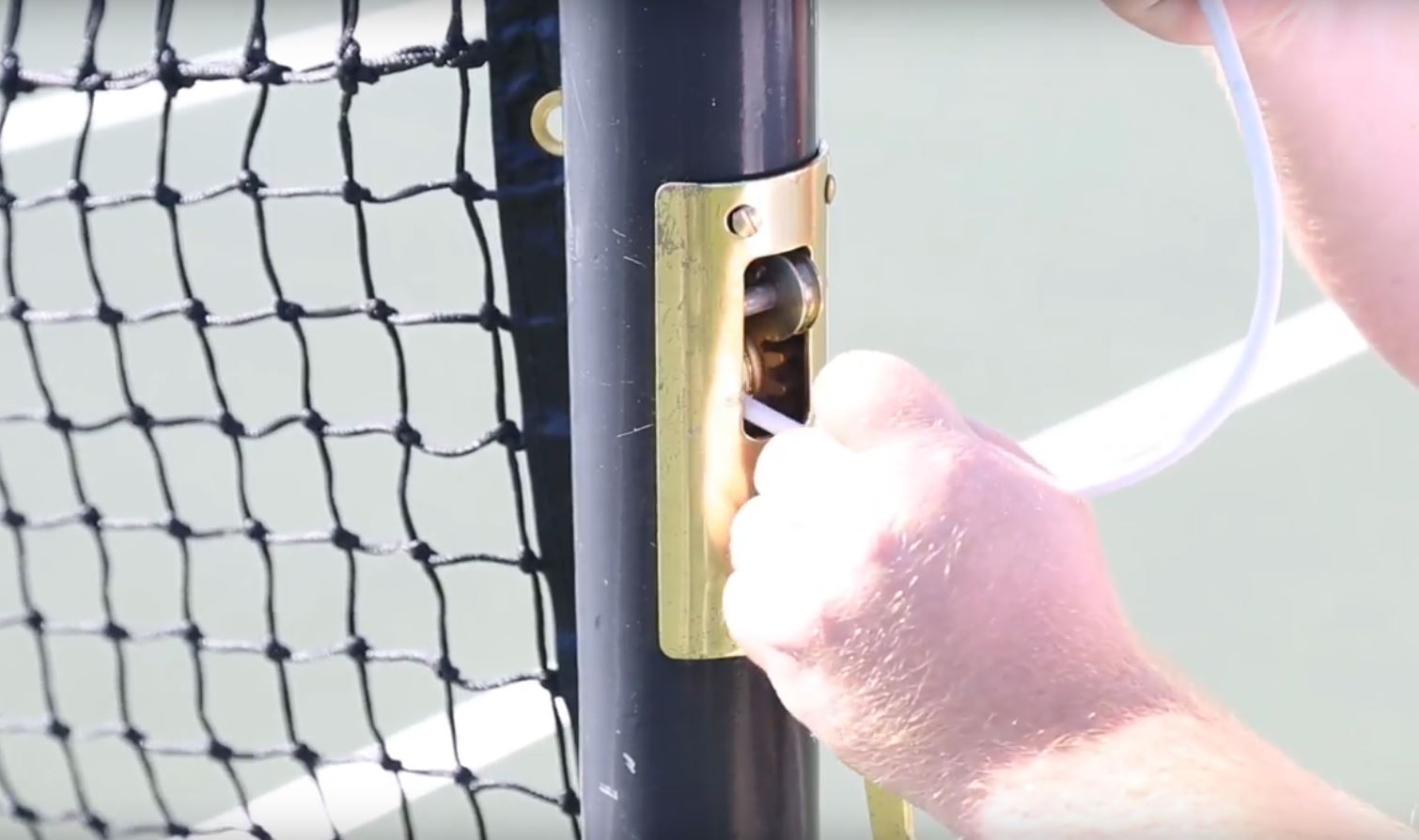 Step 4 – Center & Adjust The Tennis Net
Center the net on cable & pull the slack towards the dead side post.
Install the net dowels by sliding them down in to each side of the net.
Pull exposed cable to crank side post.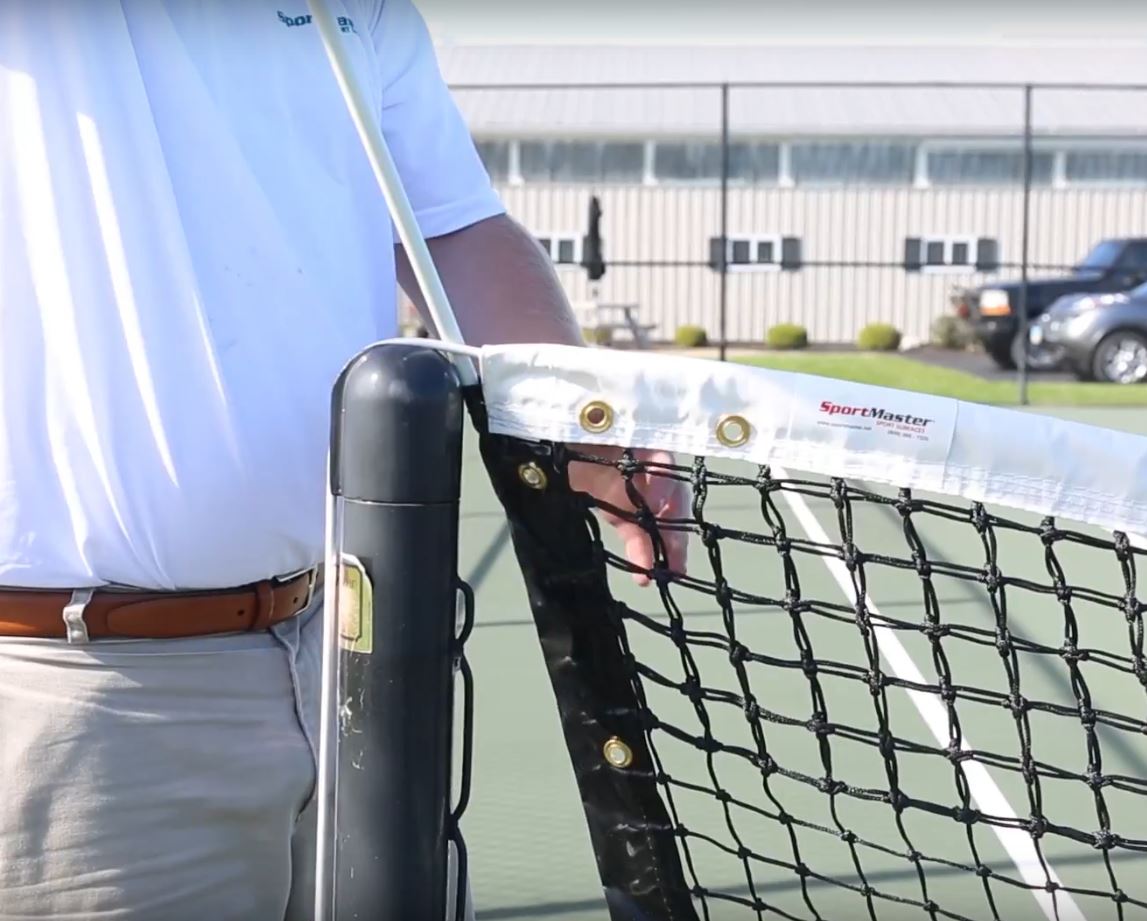 Step 5 – Tighten The Tennis Net
Fully tighten the net.
The center of the net should be approximately 37″ – 38″ above the playing surface.
Step 6 – Lacing The Net
Lace the sides of the net.
Make a 2 inch loop, run lace through the headband on the net and back through the 2 inch loop.
Continue lacing the net down the post.  Knot the bottom and cut excess twine.
Remove the crank handle.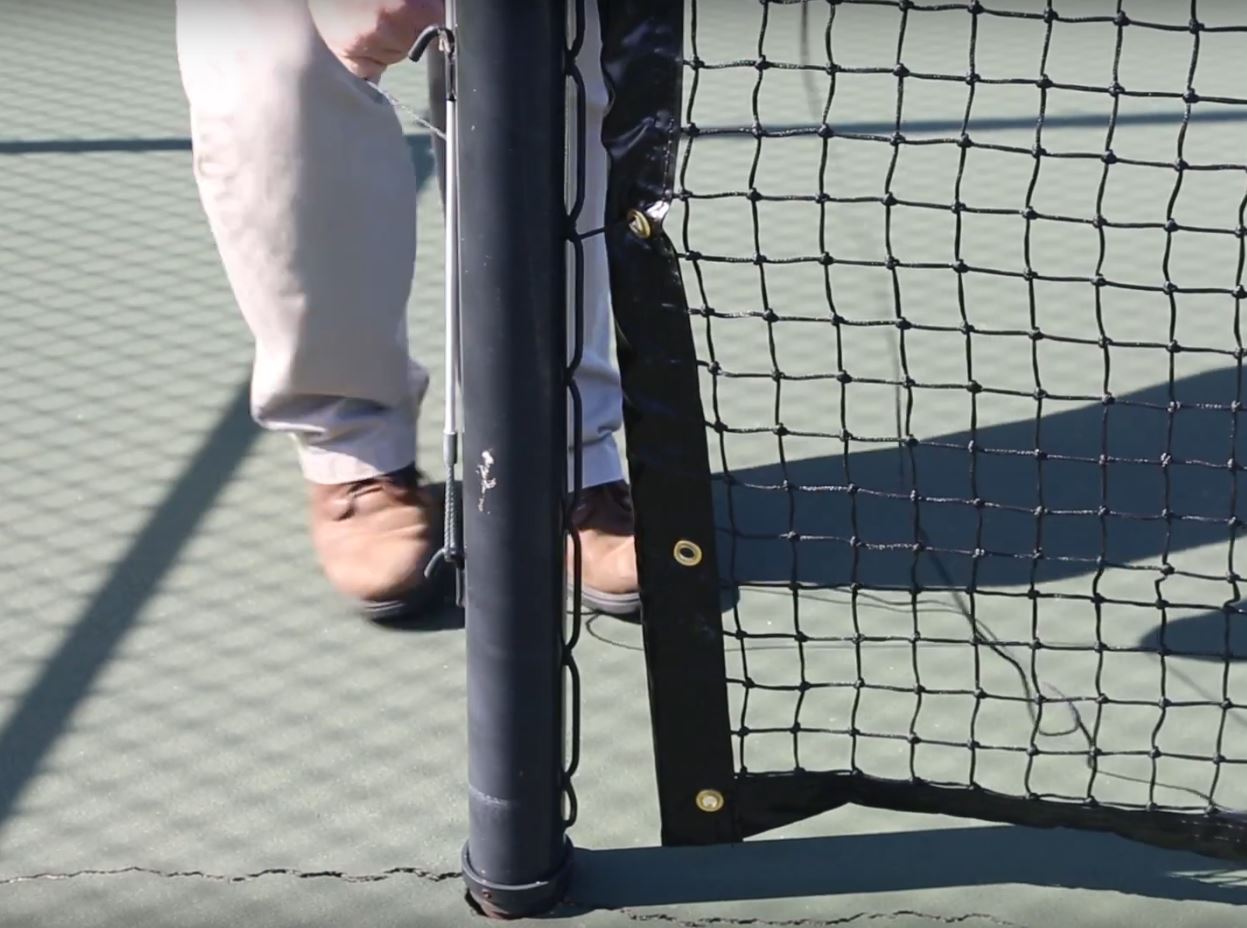 Step 7 – Install Center Strap
Install the center strap.
The correct net height is 36″, at the center.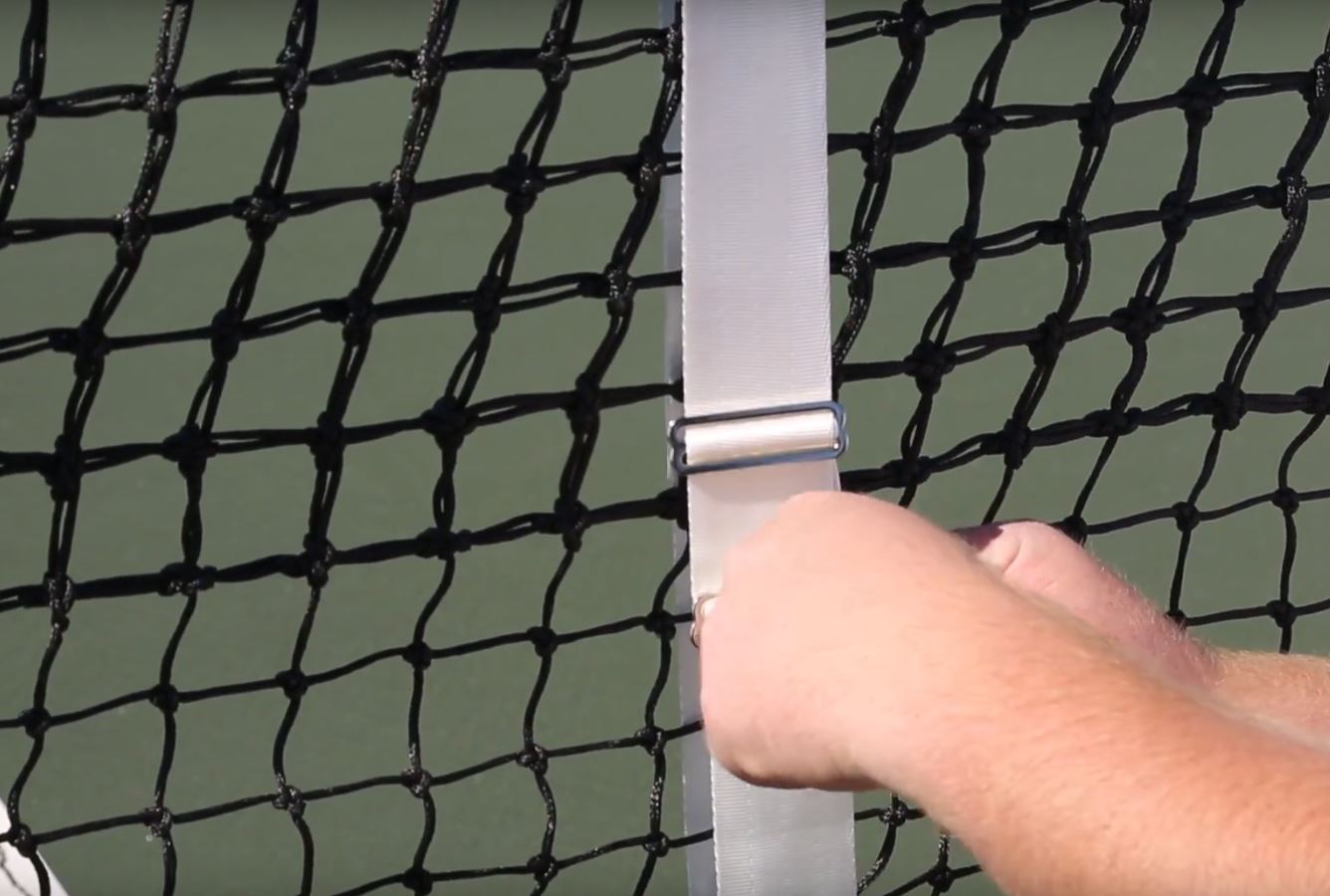 If you have further questions on how to install a tennis net or you need to purchase a tennis net, feel free to contact us and we can provide you with additional help.