SportMaster Netball Court Surfaces are formulated with 100% acrylic resins, for long-lasting durability and vibrant colours.  Our surfaces are manufactured with specialty aggregate mixes for safe, non-slip footing in mind.  No matter whether the court surface is wet or dry, the textured colour coatings will provide the right amount of grip for any player.
Netball Court Colours
There are over 16 standard netball court colours to choose from, with the SportMaster system.  You can pick your favourite combination, whether you are trying to blend in to your landscape or create a netball court that pops!  Here are some of the most popular reasons that people choose specific colour schemes:
Emulating your favourite school or professional team colours
Using lighter colours for a cooler surface
Darker or natural combinations for a conservative look
Coordinating colours with nearby homes or buildings
Bright combinations for a new & fun appearance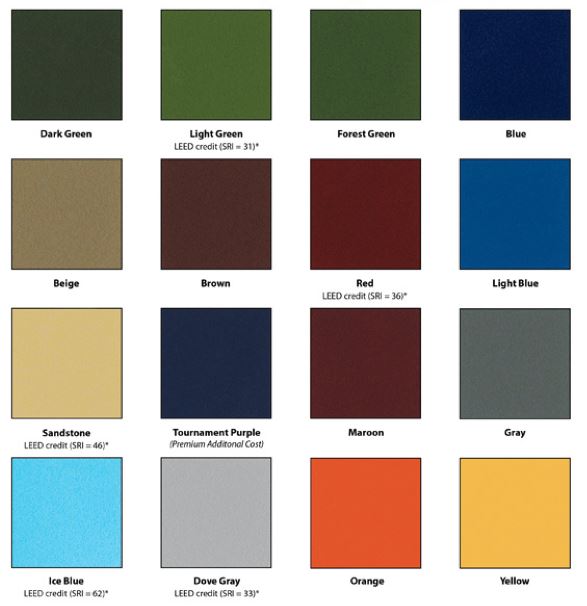 No matter what you choose, there is no right or wrong decision.  If you need ideas when picking the right surface for you, contact us and we can connect you with an experienced local installer.  They can offer suggestions and provide pictures of other facilities to help you choose.
Netball Court Construction & Resurfacing
If you are just researching netball court construction & resurfacing, we can help you with additional questions not found on this page.  As a leading producer of netball court surfacing systems, we have a network of qualified sport contractors that can provide information and budget costs on any and all phases of netball court construction, repair, and resurfacing.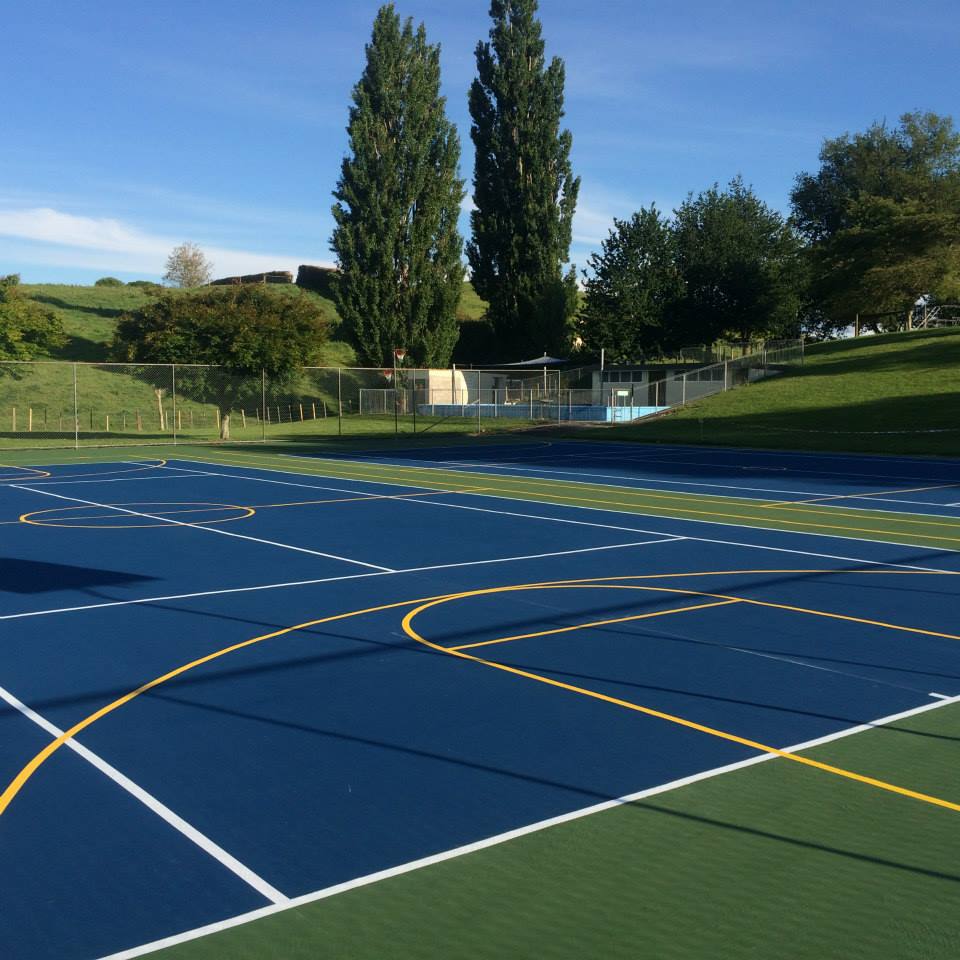 Building A Netball Court | Options
Netball Courts can be installed over properly prepared concrete or asphalt substrates.  Each region has preferences as to which base to use.  Your contractor can recommend the best choice for building a netball court in your area, depending on performance, cost, and any other relevant details.  Our installers can also provide budget costs for other amenities and accessories from lighting, netball goals, fencing, and more.
Cushioned Netball Court Surfaces
If you are looking for an upgrade, check out the SportMaster ProCushion Premium system.  This system can be applied in layers to create cushioned netball court surfaces.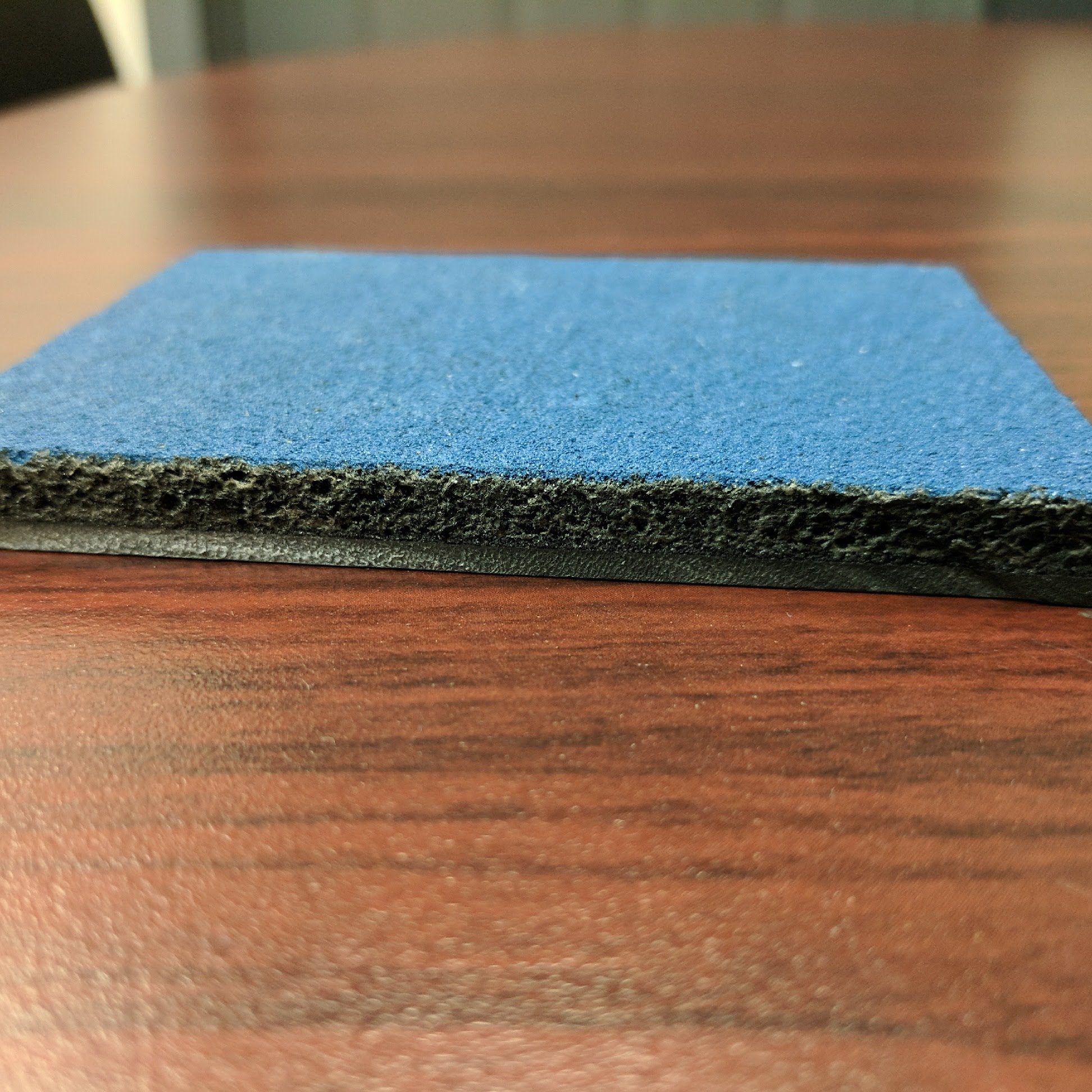 Multiple acrylic layers containing two different sizes of post-consumer recycled rubber are applied beneath the textured netball court colour coatings.  This provides shock-absorbing layers of cushioning to soften the playing surface and create a more player-friendly surface.  Contact us for more information and pricing on this system.